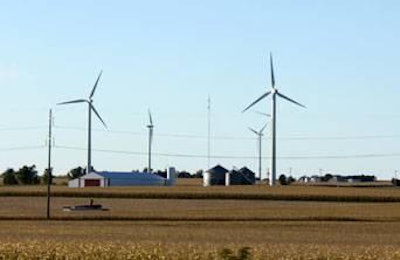 The U.S. Department of Agriculture (USDA) is seeking applications from rural small businesses and agricultural producers for funding to make energy efficiency improvements or to install renewable energy systems. Up to $12.3 million in grants and $57.8 million in loan guarantees are being provided through the USDA's Rural Energy for America Program (REAP).
"Developing renewable energy presents an enormous economic opportunity for rural America," said Agriculture Secretary Tom Vilsack in a USDA press release. "This funding will help farmers, ranchers and rural small business owners incorporate renewable energy and energy efficiency technology into their operations, create jobs and help America become more energy independent. When small rural businesses and farmers cut their energy costs with cleaner and more efficient energy, we are both helping their bottom lines and reducing the amount of greenhouse gas pollution that affects our climate."
The USDA is accepting applications for:
Renewable energy system and energy efficiency improvement loan guarantee and grant combinations
Renewable energy system and energy efficiency improvement loan guarantees
Renewable energy system and energy efficiency improvement grants
REAP, which was created by the 2008 Farm Bill, was reauthorized by the recently passed 2014 Farm Bill. Census of Agriculture data show the number of farms utilizing renewable energy production has doubled in the last five years. More than 57,000 farms reported using a renewable energy system in 2012, while 23,451 operations reported doing so in 2007. Solar panels accounted for 63 percent of renewable energy systems on farms, with 36,331 farms reporting their use.
Information on how to apply for REAP funding and on the application deadlines, which vary by project type, are available on page 25,564 of the May 5, 2014, Federal Register.