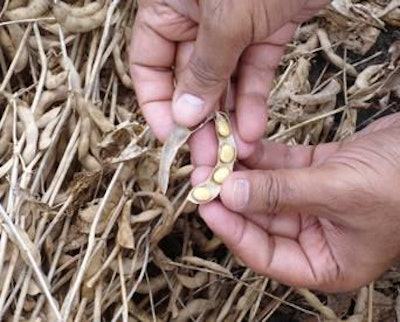 Fully sealed 20-megaton containers of non-genetically modified certified Indian soymeal for the United Kingdom feed sector are now available through London based importer GemCom Ltd. Offering both standard grade and hipro meal, GemCom offers the feed industry an alternative to sourcing non-genetically modified product in bulk from Brazil.
GemCom's supply of Indian material is produced, packed and sealed at the source in 20-megaton containers which remain sealed until they are discharged in the United Kingdom, to minimize the risk of cross contamination. The soymeal is then stored separately at stores around the United Kingdom.
The availability of large quantities of Indian certified non-genetically modified soymeal shipments is aimed at feed companies who still wish to use non-genetically modified material to meet renewed retailer demand for non-genetically modified animal feed. India already supplies non-genetically modified to Japan and Australia.
Genetically modified soy has never been cultivated in India, and the non-genetically modified status of Indian soymeal is supported by independent certification by the Cert ID Europe Non-Genetically Modified standard. Each delivery is fully forward traceable to a customer, with each batch of containers in turn tracked back to production, region or farm.
"The market has found new ways to respond to alleviate the tight supply situation in Brazil exacerbated by export corridor bottlenecks and continued demand for non-gm soymeal in the feed sector. GemCom has applied its distribution knowledge and years of logistics expertise to achieve a level of traceability resolution zeroed down to 20-megaton quantities directly from Cert ID certified non-gm sources in India, something that has never been achieved before and on a volume scale," said Gavin Millar, managing director of GemCom.