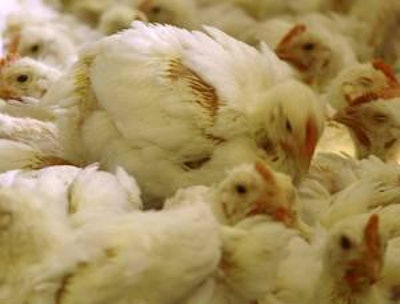 Join a webinar panel of three experts focusing on the economic outlook for poultry and grains in 2013, taking place on October 16 and hosted by WATT Publishing.
The speakers for "Poultry and Grains Outlook for 2013″ include Dr. Paul Aho, Poultry Perspective, poultry industry consultant and economist; Chip Flory, Farm Journal Media, editor of Pro-Farmer and expert on grain-farming trends; and Mike Helgeson, CEO of GNP Poultry. Gary Thornton, agribusiness content director for WATT Publishing, will moderate.
Areas of focus for the panelists will include their forecasts for U.S. grain and poultry prices in 2013, and:
What is the profitability outlook for poultry producers in 2013?
How will corn supplies be rationed among meat and poultry producers?
What is the nutritional quality of the new corn and soybean crop?
Have U.S. corn yields plateaued and what does this mean for future supplies?
How high will wholesale and retail meat and poultry prices go in 2013?
Plus, pose your questions to the panelists, live via the Internet, in a question-and-answer following their presentations. Registration is available online until the event begins at 10 a.m. EDT/9 a.m. CDT on October 16.