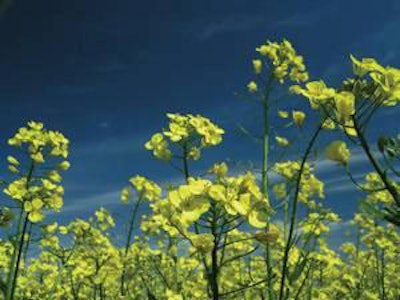 The UK's wheat and oilseed rape yield is likely to be significantly down from the country's five-year average, according to a survey conducted between May and June by the National Farmers Union.
With poor growing conditions, particularly in the east of the UK, results suggest that the average English wheat yield in 2011 will be down by 14% to around 6.5 metric tons per hectare, which would rank among the lowest since the late 1980s.
Area planted is currently thought to be similar to last year, but wheat production in England in 2011 may be much lower due to severe drought pressure on crops this spring. Based on analysis of these farmer estimates, production could be down from the five-year average by around 2 million metric tons to below 12 million metric tons, or 15% below the average of 13.74 million metric tons.
Winter oilseed rape appears to be in a slightly stronger position than cereals, with farmers forecasting English yields at 3.1 metric tons per hectare, 9% down on the five-year average of 3.4 metric tons per hectare. Plantings are believed to be significantly up on the five-year average, indicating a potential production of 2.082 million metric tons against the five-year average of 1.762 million metric tons in England.