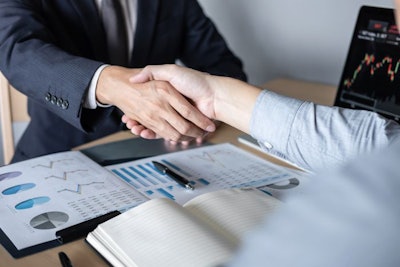 Management of La Coop fédérée, its Olymel and Sollio Agriculture divisions and F. Ménard have agreed to acquire all the assets of Ange-Gardien company F. Ménard, in Montérégie, Quebec.
A family business that was founded almost 60 years ago by Fulgence Ménard and is still run by members of his family, F. Ménard is a leader in the Quebec pork sector. The fully integrated company employs more than 1,200 people and its activities range from genetics to marketing, by way of animal feed, breeding, slaughtering, and primary and further processing. The company has an annual production of more than 1.1 million hogs reared in more than 300 farms, which represents 15% of all Quebec production.
F. Ménard is also involved in the poultry production sector, but these activities are not part of the agreement.
This agreement, for which the amount will not be disclosed, is subject to approval by the Competition Bureau. Until then, the companies involved in this agreement will continue their usual activities independently and will make no further comments.
Pork sector activities
This agreement includes the acquisition of hog farms owned by F. Ménard, a pork slaughtering, cutting and deboning plant located in Ange-Gardien, a pork product facility in St-Jean-sur-Richelieu, a further processing plant specialized in bacon production in Henryville, as well as a large transportation fleet, and finally two specialized butcher shops. The Ange-Gardien slaughtering and cutting plant has a weekly slaughter capacity of 25,000 hogs on one shift. The Henryville further processing plant has been in operation since 2011 and covers an area of 70,000 square feet. All these assets will be managed by Olymel L.P.
Milling sector activities
This agreement also includes major milling operations with annual production in excess of 500,000 tons. These assets include two mills located in Saint-Pie-de-Bagot and Ange-Gardien, as well as grain storage and drying facilities in Sainte-Brigide-d'Iberville.