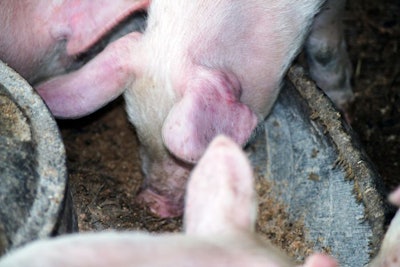 With the purpose of expanding its presence in Brazil, Cargill has acquired Beckers Indústria de Nutrição Animal Ltda., a Brazil-based swine feed producer. This acquisition will help the Minnesota-based agri-giant to further increase its offerings of complete pig feed throughout the southern region of Brazil.
The transaction should be completed in the coming weeks, depending on the regulatory approvals of the Administrative Council for Economic Defense (CADE), said Cargill in a press release on June 12.
Under the agreement, Cargill will buy 100% of Beckers, located in the city of Quatro Pontes, in the state of Paraná. This factory, with 60 employees, has a volume of 8,000 tons of complete rations for pigs per month, according to Cargill. The agreement doesn't include a farm owned by the Beckers Family, which will continue to operate under the current owner's management.
"We see this acquisition as an important step in our plan to develop the feed business for piglets in Brazil," said Chuck Warta, global group director of Cargill Animal Nutrition. "Our customers are at the forefront of everything we do, and I am very excited to partner with a company with more than 13 years of experience and an excellent reputation for quality products in Brazil."
Upon completion of this transaction, Cargill and Beckers will integrate their complementary capabilities, expand access to innovation platforms, align their nutrition capabilities, and incorporate broad negotiation and risk management expertise.
"Beckers is very confident in joining Cargill to further develop capabilities and expand the whole pig feed business in our market," said Milton Becker, CEO and owner of Beckers.
"Our extensive work combined with Beckers' will be a catalyst for the development of new products and solutions that will continue to meet the needs of our customers," said Celso Mello, executive director of Cargill Animal Nutrition for South America.
Cargill is the third largest feed producer in the world, according to WATTAgNet.com's Top Feed Companies database.