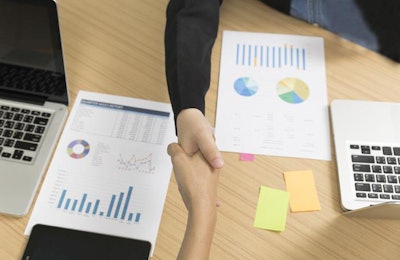 Northern Ireland-based cooperative, Fane Valley, has agreed to acquire Robert Smyth & Sons Ltd. of the Republic of Ireland, in a deal that includes the latter's animal feed business.
Agreement has been reached with the Donegal Investment Group PLC for Fane Valley Group to take over Robert Smyth & Sons Ltd., which trades as Smyths Daleside Animal Feeds.
"The acquisition is a natural fit for Fane Valley and presents an opportunity for the co-op to further extend its catchment area for the supply of animal feed products and nutritional services," said Trevor Lockhart, chief executive of Fane Valley Group. "It will complement the co-op's GBP18 million (US$22.5 million) investment in a new feed mill in Omagh, County Tyrone, in 2010, and demonstrates Fane Valley's commitment to the future of livestock production in this region."
The company will continue to trade under the name of Smyths Daleside Animal Feeds, and day-to-day operations remain with the present local management and workforce.
Fane Valley's Board acknowledged the support of Ulster Bank for the acquisition.
The acquisition — which also includes Smyth's subsidiary, Burke Shipping Services — is subject to approval by the Competition and Consumer Protection Commission.
Smyths Daleside Animal Feeds was founded by Robert Smyth in 1865 at Canal Basin Mills in Strabane in what is now Northern Ireland. Its original business was oat milling, but the founder's grandson, also named Robert Smyth, shifted the focus of production to compound feeds for cattle, sheep, pigs and poultry.
With a workforce of 58, the firm's present feed mill is located in Ballindrait in County Donegal in the Irish Republic. It serves customers in Donegal, Sligo, Mayo, Leitrim, Roscommon, Monaghan and Cavan, and in all counties of Northern Ireland.
Based in Moira, County Down, Northern Ireland, Fane Valley Group is a cooperative. Also operating across the Republic of Ireland, England and Belgium, its business interests include red meat processing (beef, lamb and edible offals), the production of beef dripping, fully integrated duck production and processing, porridge oats and breakfast cereal, animal feed manufacturing, agricultural supplies and the provision of agronomy and forage services.