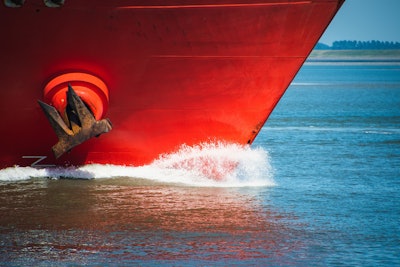 Freddy | PIXABAY.com
The Black Sea region is seeing new grain deals forming between various countries in Eastern Europe after Russia left the agreement that allowed safe passage for grain shipments through the region in July.
According to reports, Ukraine and Romania signed an agreement on August 18 to work together to boost Kyiv's export of grain through Romania borders with the port of Constanta remaining a key transport route for getting Ukraine's goods to the international market.
The two countries discussed ways to double the war-torn nation's key grain exports, and improve infrastructure for transportation across river, rail, road and sea, including at border crossings. The hope is that Romania can transport more than 60% of Ukraine's grain exports.
The two countries met amid weeks of Russian strikes on Ukraine's grain storage and port facilities along the Danube River. Because of the attacks and Russia's de-facto blockade of the Black Sea, Ukraine has been looking for alternative export routes.
In a separate report from Reuters, Ukraine is considering using its newly-tested wartime Black Sea export corridor for grain shipments after the first successful evacuation of a vessel along the route last week, a senior agricultural official said on August 21.
In response, Ukraine announced a "humanitarian corridor" hugging the western Black Sea coast near Romania and Bulgaria. A Hong Kong-flagged container ship stuck in Odesa port since the invasion traveled the route last week without being fired upon.
Russia negotiating new grain deal with Türkiye and Qatar
At the same time, Russia, Türkiye and Qatar are preparing a new agreement on grain exports directed primarily at African countries.
The emerging deal puts Türkiye in charge of the agreement's organization, while Qatar will be the chief financial backer. Türkiye was a key negotiator in the original Black Sea Grain Initiative that Russia abandoned in July.
According to several reports, Türkiye is still urging Russia to reconsider the decision to withdraw from the former grain agreement which would operate under the United Nations.
The new deal between Türkiye and Qatar could be finalized by the weekend.
The ramifications of such a deal could be profound for Kyiv, according to Ukrainian media outlets. If realized, the new agreement might allow Russia export grain from temporarily occupied Ukrainian territories while restricting Ukraine's ability to target Russian ships in the Black Sea.