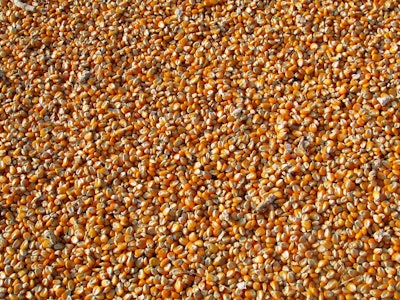 Vijaya narasimha | Pixabay
U.S. Trade Representative Katherine Tai has initiated a dispute settlement panel under the United States-Mexico-Canada Agreement (USMCA) in response to certain Mexican measures pertaining to biotech corn.
This move comes as the U.S. raises concerns over Mexico's regulatory actions that impact the use of biotech corn in various products. The dispute centers around Mexico's decision to ban the use of biotech corn in tortillas and dough, and the instruction for Mexican government agencies to phase out the use of biotech corn in all human and animal consumption products.
Addressing concerns and enforcing obligations
The measures introduced by Mexico, which were outlined in a decree issued on February 13, 2023, have prompted the United States to question their scientific basis and their potential to hinder market access that was previously agreed upon within the USMCA framework. Ambassador Katherine Tai stated, "The United States has used the tools provided by the USMCA in attempting to resolve concerns with Mexico's biotechnology measures. Today, the United States is taking the next step in enforcing Mexico's obligations under the USMCA."
The establishment of the dispute settlement panel represents the United States' commitment to addressing its concerns and ensuring that consumers continue to have access to safe and affordable food and agricultural products. This initiative is also crucial for American farmers, as it seeks to maintain their access to the Mexican market while allowing them to leverage innovative tools to combat challenges related to climate and food security.
Agriculture Secretary Tom Vilsack emphasizes the importance of science-based decision-making in agricultural biotechnology, stating, "Mexico's approach to biotechnology is not based on science and runs counter to decades' worth of evidence demonstrating its safety and the rigorous, science-based regulatory review system that ensures it poses no harm to human health and the environment." Secretary Vilsack further highlights how innovations in agricultural biotechnology play a pivotal role in addressing global challenges such as food insecurity, the climate crisis, and the aftermath of food price inflation.
Industry voices in support
Secretary Vilsack is echoed by key stakeholders within the American agricultural industry. U.S. Grain Council (USGC) president and CEO Ryan LeGrand expresses gratitude for the initiation of the dispute panel.
"Mexico's policies on biotechnology are not based on sound science and are ultimately designed to block U.S. corn exports. We have had a long and productive relationship with Mexico," said LeGrand. "It is our number one market for U.S. corn, and we support this action because it will likely be the most expedient way to ensure that positive relationship continues."
National Corn Growers Association (NCGA) President Tom Haag emphasized the urgency of the situation.
"Mexico's decree, which runs counter to scientific findings and is in direct violation of USMCA, is negatively impacting American corn growers," he said, adding U.S. officials have exhausted all options to resolve the conflict and are now turning to the dispute panel as a means to promptly rectify the issue.
American Farm Bureau Federation (AFBF) President Zippy Duvall also commended Tai's dedication to ensuring fair trade under the USMCA.
"Mexico's ban on bioengineered corn is not only a clear violation of USMCA, it also ignores science and denies families in Mexico safe and affordable food," said Duval. "America's farmers are upholding their obligations by meeting demand while achieving important sustainability goals. Mexico must do the same."
A series of engagements
The dispute settlement panel announcement follows a series of engagements between the U.S. and Mexico over the biotechnology policies in question. In January 2023, the U.S. formally requested an explanation for Mexico's measures under the USMCA SPS Chapter. Subsequent technical and dispute settlement consultations in March and June of 2023 respectively, failed to yield a resolution.
Throughout these engagements, the U.S. underscored its commitment to science-based approaches and its willingness to explore all options available to enforce its rights under the USMCA if Mexico's policies did not align with these principles. The announcement of the dispute settlement panel marks a decisive step towards addressing these concerns and seeking a comprehensive resolution.
The U.S. trade representatives and the Department of Agriculture have collaborated closely throughout this process. Moving forward, both agencies will continue to work together, engaging stakeholders, to ensure Mexico's full compliance with its USMCA commitments. As the dispute settlement panel process unfolds, the United States remains committed to maintaining a strong and cooperative trade relationship with Mexico, a key trading partner rooted in trust and cooperation.
The establishment of the dispute settlement panel under the USMCA marks a pivotal moment in the ongoing trade relations between the U.S. and Mexico. It underscores the importance of science-based regulatory decisions, fair market access, and adherence to international trade agreements in shaping the future of global trade in agricultural products.