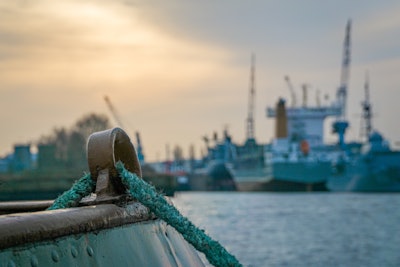 Mali Maeder | PEXELS.com
Russia wants to increase its export volumes of wheat, but its fleet of grain ships is less than it needs, Reuters reports.
After leaving the Black Sea Grain Initiative, which promised safe passage for Ukraine's agricultural exports despite the invasion, Russia imposed a de-facto blockade in the Black Sea region and escalated the war by continuously attacking Ukraine's grain infrastructure and secondary export routes. Ukraine responded with drone attacks, adding new dangers for transport in the Black Sea.
The financial and security risks associated with trading with Russia, compounded by the collapse of the Black Sea corridor, are driving up costs of freight for Moscow and pushing it toward older and smaller vessels run by less established shipping operators, Reuters reported based on conversations with marine insurers, traders and shipping companies.
The situation is raising doubts about whether Russia can keep up a record pace of exports and if not resolved could push global wheat prices higher, the sources said.
Global grain businesses no longer helping Russia with mechanics of trading grain
At the beginning of Russia's invasion into Ukraine in February 2022, several global grain companies, including Cargill, ADM, LDC and Viterra, reported they would stop grain exports with Russia in the the next export season.
As of July 1, Russia must now handle all aspects of grain deals including transport.
Last year, Russia exported a record volume of wheat on ships chartered from international companies and traders. While exports remain strong, in the past few months it has had to source more of its own freight, increasingly relying on a "shadow fleet" of older vessels typically operated by companies based in Turkey and China, three shipping industry sources told Reuters.
Russian exporters need 34 grains ships with a carrying capacity of 60,000 tonnes and 27 with capacity of 40,000 tonnes, the Russian ministry said in December. New ships typically take three years to build.
Russia's agriculture ministry forecast grain exports will fall about 8% during the 2023/24 season from Russian last year's high of 60 million tonnes.
Wheat exports will be down to 44 to 45 million tons in line with estimates from the International Grains Council (IGC).