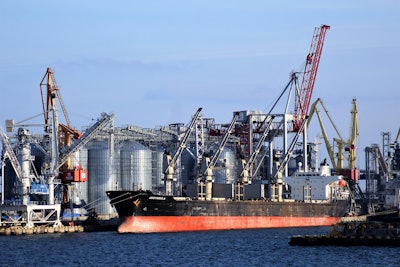 SPOTSOFLIGHT | PIXABAY.com
The U.S. would continue to do "whatever is necessary" to ensure Russia can freely export food if there was a revival of the Black Sea Grain Initiative, said U.S. Secretary of State Antony Blinken at the United Nations (UN) after chairing a Security Council meeting on August 3 on food insecurity caused by the Russia-Ukraine conflict.
In July, Russia withdrew from the grain deal, which had allowed Ukraine to export 33 million metric tons of corn, wheat and other grains despite Russian's invasion. The agreement was brokered by Türkiye and the UN in July 2022, was seen as a diplomatic success of the war.
"In the event of return to the agreement, of course, we'll continue to do whatever is necessary to make sure that everyone can export their food and food products freely and safely to include Russia," Blinken told reporters. "We want to see that food on world markets. We want everyone to benefit from the lower prices."
According to Reuters, the UN has argued that the Black Sea deal helped everyone because it brought prices down 23% from a record high in the weeks following Russia's invasion of Ukraine.
Since it left the grain deal, Russia has repeatedly attacked ports and grain infrastructure destroying 180,000 tonnes of grain crops in the process.
Russia has said it could return to the agreement if its demands to improve its own exports of grain and fertilizer are met.
In related news, the European Union has warned developing countries that Russia is offering cheap grain "to create new dependencies by exacerbating economic vulnerabilities and global food insecurity," according to a letter seen by Reuters
EU foreign policy chief Josep Borrell wrote to developing and Group of 20 countries on Monday to urge them to speak "with a clear and unified voice" to push Moscow to return to the grain deal and to stop targeting Ukraine's agricultural infrastructure.