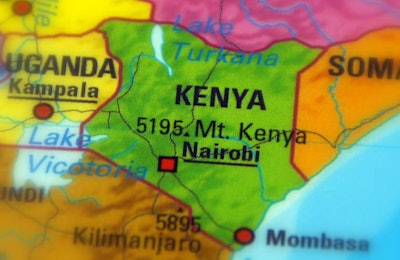 For a short time, it appeared that a long-standing ban on genetically modified organisms (GMOs) in Kenya would be reversed by a government aiming to ameliorate current and future food supply challenges. However, a judge has ruled against such a change in the national legislation.
In a surprise move this week, a High Court judge in Kenya has suspended a recent decision by the national government to allow the importation of genetically modified (GM) corn.
In early October, President William Ruto announced that the government had lifted a ban on foods containing GMOs, reports The Standard. Behind the decision by the Cabinet was the aim to reduce food prices for the population. As well as global inflationary prices on the cost of living in the East African state, a prolonged drought had reduced domestic food production.
In 2012, a former president of Kenya introduced the GMO ban, citing concerns over the safety of these products. It was intended that the ban would remain in place until sufficient evidence had accumulated on the safety of these foods for the environment and human health.
Judge rules against lifting GMO ban
According to Judge Mugure Thande, that level of evidence has not yet been reached, according to The Star. As a result, the government directive lifting the ban has been suspended.
Farming organization the Kenyan Peasant League had challenged the decision to allow imports of GMO foods. Through its lawyer, it said the presence of GMOs in the country could jeopardize crop production by small farmers. Their future livelihoods could be at risk, it said.
Furthermore, the lawyer said, the Cabinet decision was reached without any opportunity for public or stakeholder consultation.
The association is not the only body to oppose the lifting of the ban, which initially applied to GM corn seed for sowing in the next season. It appears also to have caused a rift between Cabinet officials.
According to this source, the agriculture secretary has cooled over his support for the previous announcement by the trade secretary. In that communication, the trade secretary had revealed Kenya would be importing more corn — whether GMO or non-GM.
As the dispute progressed, The Star reports the prime cabinet secretary saying that the importation of corn is a matter for the agriculture ministry, and not the arm of the government responsible for trade.
In December 2021, Kenya's government announced it was removing import duties from some key agricultural imports. Among the commodities affected were raw materials for animal feeds, including yellow corn. Stated aim of the move was to reduce the costs of production for Kenyan livestock farmers.