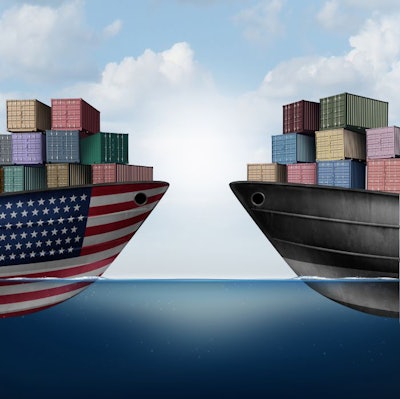 Trade agreement reached in November opened market access for US producers
India will now accept U.S. pork and pork product imports, according to an update from the U.S. Department of Agriculture's (USDA) Food Safety and Inspection Service (FSIS) on December 30.
U.S. pork market access to the Indian market had been restricted because the two countries did not have a bilaterally agreed upon export certificate or protocol for importing U.S. pork and pork products into India, according to a 2021 report by the U.S. Trade Representative. In November 2021, the U.S. and India said they "agreed to work to finalize the mutually agreed export certificate to allow the importation of U.S. pork and pork products."
The National Pork Producers Council (NPPC) has sought a trade agreement with India, saying "India is the largest beneficiary recipient nation of the U.S. Generalized System of Preferences Program. The United States has a large trade deficit and services deficit with India. It is time for reciprocity in the U.S.-India trade relationship."
The majority of pork raised in India is in backyard production. The country's pig herd has been affected in recent years by outbreaks of African swine fever (ASF), mainly in the states of Mizoram and Assam. Pigs represent a major source of household income and are a significant part of the life and culture of northeastern India. According to Down to Earth, ASF may have arrived in India from one of two epicenters in Tibet in 2020. Around that time, pig carcasses were observed in the Brahmaputra river, which forms part of the international boundary. In July 2020, first cases were detected in India in areas along the banks of this river in Arunachal Pradesh and Assam. For Mizoram, the source of infection may have been Bangladesh.