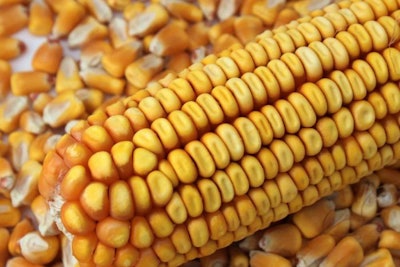 Country looking to increase yields and support domestic seed industry
China plans to approve more genetically modified (GM) corn varieties produced in the country, according to a Reuters report.
China said in November that a regulatory overhaul of the seed industry could lead to market availability for recently approved GM seed traits developed by Chinese companies.
The new corn products that could receive approval include ND207 produced by China National Tree Seed Corp. and China Agricultural University, Zheda Ruifeng 8 made by Hangzhou Ruifeng Biotech Co. and DBN3601Tfrom Beijing Dabeinong Biotechnology Co., according to the website of the Ministry of Agriculture and Rural Affairs.
In this year's annual rural policy document published by the State Council, China said it wanted to increase its grain yields by 2025 and gain support for its domestic seed industry, with the aim of greater food security. The policy document, known as the No. 1 document, put new priority on the seed sector and aims for faster implementation of scientific advancements in breeding, as well as "industrial application of biological breeding," which includes genetically modified crops.
The changes implement decisions made by the government on safe management of genetically modified organisms (GMOs) and development of a modern seed industry. While safety approval for GM crops could be a major step toward commercialization, it is unknown when the varieties would be ready for marketing.
China does not yet allow planting of GM corn or soybeans but allows imports of GM ingredients for use in animal feed.