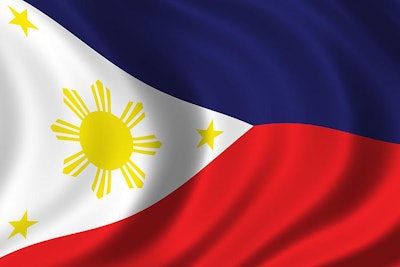 The high cost of livestock feeds and low returns have been squeezing farmers — particularly those producing pigs — in the Caraga region of the Philippines, but a solution to ease their difficulties is being provided by the local Department of Agriculture (DA), reports the Philippine Information Agency.
Farmers in Caraga in the northeast of the island of Mindanao will be able to produce their own feeds at one of two feed milling facilities — in Socorro in the province of Surigao del Norte, and Tago in Surigao del Sur. The Socorro location is already in operation, and that in Tago is scheduled to open in August.
Each of the locations is equipped with a combined hammer mill, mixer and pellet press, as well as a vacuum dryer, mini-mixer and soybean extruder. Training days have been held by the equipment suppliers, and the Agricultural Training Institute has provided guidance to the farmers on feed formulation.
Livestock numbers have been declining in the area in recent years, a trend that has been blamed on the diminishing margins for livestock production in Caraga. This is despite the wide availability of locally grown corn, cassava and soybean meal.
The DA is making the feed milling facilities available to the region's multiplier farms, which are focused on the production of native breeds of chickens, pigs and goats. Based on strong local demand and the animals being resilient to local climatic and conditions and husbandry, the DA began a project to increase the numbers reared in the region. Seventeen multipliers for chickens, nine for goats, and four for swine were set up in 2017, and are now selling animals to local livestock farmers.
Crop farmers in the same region of the Philippines are being encouraged by the DA to grow sorghum and soybeans to supplement local corn for animal feeds, and help meet growing domestic demand for meat and other animal proteins.
A good source of energy and protein, sorghum is more drought tolerant and requires less water to cultivate than corn, and it can be harvested three times each year. Yields and functional properties of different varieties of soybean are also being tested in Caraga.