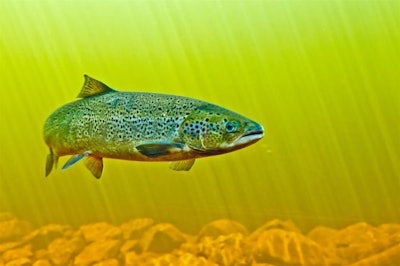 Ridley has opened a new $50 million aquafeed facility in Westbury, Australia, which will produce high-quality feed for salmon.
According to a report from The Examiner newspaper, the facility will produce up to 50,000 tons per year of extruded, pelleted feed for the aquaculture industry in Tasmania and New Zealand.
"Ridley's investment in this plant is really an emphatic acknowledgement that we are committed to aquaculture, we're committed to this marketplace, we're committed to our salmon customers in this region," said David Lord, Ridley's acting chief executive. "It's the reason we're here."
The facility will create 20 full-time jobs and is projected to contribute $21 million per year to the local economy. When Ridley announced the project in 2017, it said it would will receive a grant from the state government of Tasmania to build the plant.
Growing salmon industry
"Ridley's new facility is also strategically important for our salmon industry, increasing the supply of locally sourced, high-quality feed product to meet projected industry growth," said Premier Will Hodgman, who attended the facility's opening.
The Examiner reported that the salmon industry in the region is growing, but that the Australian Institute found in a recent study that the Tasmanian government may not be reaping all the available benefits of the growth. It said Tasmania only receives 10 cents out of every $100 in salmon revenue. In comparison, Norway receives 80 cents of every $100 in revenue.
According to the Tasmanian government, the state's Atlantic salmon, ocean trout and edible oysters account for 56% of Australian aquaculture production.