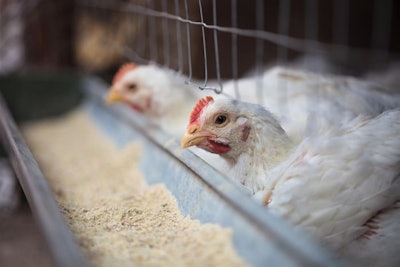 Two people in Bangladesh have been sentenced to jail time for producing poultry feed using leather waste treated with toxic chemicals.
Jahirul Islam, 28, and Fazal Haque, 32, are reported to have produced 42 tons of the toxic feed, which they then tried to destroy by burning or burying. The Rapid Action Battalion (RAB), along with the Department of Livestock Services, seized the feed and tested it.
"After the test, we found [the presence of] chromium in the feed which is harmful for humans," RAB Executive Magistrate Sarwoer Alam said in a report from The Daily Star. He said humans who consume poultry that were fed the toxic feed may experience kidney complications.
"We will also send a sample of the seized feed to the lab again for further tests," Sarwoer said.
Law enforcement officials are investigating other syndicates in Dhaka suspected of making poultry and fish feed with leather waste from tanneries.