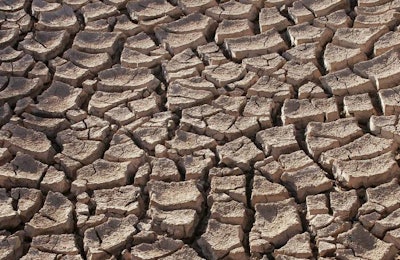 A heritage poultry farm in New South Wales, Australia, claims that toxic feed used as a result of a lack of "top-notch food" during the country's extreme drought caused the loss of 1,200 of its birds.
According to a report, the owners of Burrawong Gaian Farm, Hayden and Beth McMillan, had to use alternative feed sources due to increased feed costs and demand.
"Of the heritage chickens, 1,200 did not make it to the processing stage after being given the different feed," Hayden McMillan said in the report. "More than 3,000 of the 6,000 regular meat birds, which would normally be culled at around eight weeks, died. The nature of the problem was that it stunted the birds. It was toxic and held them back. It affected what we can turn out."
Feed quality issues are also affecting livestock farmers in Australia, some of whom are not able to feed their animals the right amount to supply their energy needs.
The current drought has been one of the driest periods on record, and has meant farmers have run out of local feed for their animals. They need to haul in feed from the interstate, but this often incurs transport fees that are at least twice the cost of the feed.
This summer, the New South Wales government said it would provide a AUS$500 million (US$372 million) emergency drought relief package to help farmers affected by the dry conditions.
Despite building stockpiles of hay and grain for their livestock, farmers across Australia have asked the government to import grain to help them weather the drought. Australia has strict quarantine regulations to guarantee the country's biosecurity, so importing grains from other countries is very difficult.