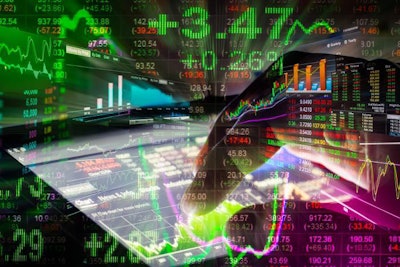 Cargill reported results for the first quarter of fiscal 2019, which ended August 31, 2018. Key measures include:
Adjusted operating earnings totaled $883 million, nearly matching the $888 million earned in last year's strong comparative period.
Net earnings on a U.S. GAAP basis were $1.02 billion, up 5 percent from $973 million in the prior-year period.
Revenues rose 5 percent to $28.7 billion.
"Our customers are choosing Cargill more and more often because we provide them the confidence they need to win in a fast-changing world," said David MacLennan, Cargill's chairman and CEO. "We give them an edge by connecting them to our team's expertise, unique capabilities and global network. Whether it's sustainably sourced foods and feeds, digitally driven insights, or supply chain risk management, we will continue innovating to provide an integrated set of solutions that meet their needs."
Segment results
Adjusted operating earnings in Animal Nutrition & Protein were just below last year's strong opening quarter, lifted by another good performance in North American protein. Domestic and international demand for beef remained strong, as did foodservice demand for value-added egg products. In contrast, the U.S. turkey meat market continued to be weighed down by excess supply relative to demand. Despite improved performance in China and Europe, a mix of challenges in Central America and Southeast Asia reduced results in the segment's global poultry business. Earnings in animal nutrition lagged the prior year due to varying combinations of higher input costs, lower sales volumes and pricing pressures in different countries. This was partially offset by gains in Latin America for micronutrients, premixes and feed additives.
Origination & Processing earnings were up appreciably from a weak comparative period. Global demand was strong and markets volatile, as weather events in key crop-growing regions and rising economic uncertainty brought the segment's sourcing, trading, analytical and logistical skills to the fore. Regionally, Asia Pacific improved performance with good trading and oilseed processing results, while North America and Europe realized solid oilseed processing results in canola, soybeans and biodiesel.
Food Ingredients & Applications delivered slightly lower earnings against a strong comparative period. The segment posted gains in cocoa, chocolate, edible oils and malt, while earnings in starches, sweeteners and texturizers were affected by lower ethanol prices and trading results in North America and currency devaluations in emerging markets. The segment's salt business fell below last year's level due to higher road salt production costs and freight rates. The segment formed a new bioindustrial group focused on meeting the growing demand for sustainably made and sourced products serving the consumer and industrial segments.
Industrial & Financial Services trailed the prior year due to lower returns from Cargill's asset management activities. The decrease was partially offset by good performance in trade finance and commodity risk management, where teams helped customers steer through the volatility that returned to global commodities markets. The ocean transportation business demonstrated leadership in decarbonizing the shipping industry by committing to reduce its carbon dioxide output per cargo-ton-mile by 15 percent by the end of 2020. To help achieve this goal, it launched a "CO2 Challenge" that will seek to uncover and scale new technologies to lower ships' emissions. Entrepreneurs and technologists will be selected to participate in this project in the coming months.