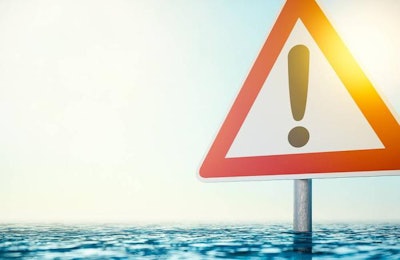 Livestock farmers in Kerala, India, are receiving animal feed and vaccines after devastating floods swept through the area this month.
The Telangana state government in India has sent more than 100 tons of animal feed and vaccines to the state of Kerala, which was hit by devastating flood-causing monsoon rains. India's Animal Husbandry Department said it received vaccines that will be used to save livestock in several areas that have suffered from recent disasters.
The floods happened during monsoon season, when the region received 40 percent more rainfall than normal. Flooding began in late July, but a monsoon on August 8 dropped 12 inches of rain in 24 hours. Thirty-five of the 42 dams in the state had to be opened, causing severe flooding in low-lying areas.
Farmers are dealing with a shortage of cattle feed as feed producers are unable to keep up with demand.
Reports say the floodwaters washed away thousands of animals – including cattle, goats and poultry – and have left a shortage of milk to feed people in the area. One report said more than 80 percent of the commercial duck flock in the Kuttanad area were lost and that fisheries also suffered heavy losses.
Binny Immatty, president of the Poultry Farmers and Traders Samithy, said in a report there is likely to be a shortage of broiler chickens in the coming months as well as an increase in wholesale and retail prices of broiler meat.