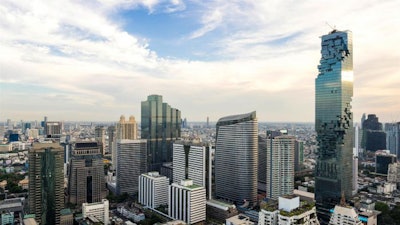 VICTAM Asia 2018 is dedicated to the animal feed processing, grain processing, ingredients and additives, aquafeed, and pet food industries within Asia.
The exhibition is a one-stop show for the decision makers within these industries. Each visitor will be able to find what he or she is looking for, all under one roof over three days. The event also focuses on a series of high-quality industry conferences and business matchmaking with colleagues and clients.
VICTAM Asia consists of 3 main profiles:
Processing technology: VICTAM is the premier event for the sophisticated technology that is required in the processing and manufacture for the animal feed industry. The show also covers the important and very necessary ancillary equipment and systems that are utilized in a feed mill, rice mill and flour mill.
Ingredients and additives: FIAAP is the event for ingredients and additives that are used within the formulation of safe and cost-effective animal feeds.
Milling (flour and rice): The GRAPAS event also displays ancillary equipment that is found within a mill, but its main coverage is for specialist systems and technology used within rice and flour mills, together with additional exhibits for grain storage, preservation and transportation. The show also profiles noodle, breakfast cereals and extruded snack production.
Each of the shows is complimented by conferences on various current topics within the above mentioned industries.
Conferences
Alongside the exhibition, the following conferences will be organized during VICTAM Asia 2018:
Petfood Forum Asia 2018
Aquafeed Horizons Asia 2018
GRAPAS and Global Milling Conference Asia 2018
FIAAP Animal Nutrition Conference Asia 2018
Proagrica Feed Efficiency Conference Asia 2018
GMP+ Feed Safety Seminar
Latest technology on display
The VICTAM exhibitions display the latest technology, ingredients and additives available to manufacture and process feed for animals, pets and aquatics, together with a wide range of necessary ancillary equipment – silos, conveyors, bagging, elevators, etc. The exhibitions also showpiece the newest equipment for grain, rice and flour milling.
Visitors from 159 countries around the world attend VICTAM events. These are the senior executives from animal feed mills, aquafeed mills, pet food manufacturers, integrators, co-operatives and large farms, fish farms and hatcheries, flour mills, rice mills and food processing plants, storage facilities and port terminals, and wood pellets producers.
Where and when
VICTAM Asia 2018
Bangkok International Trade and Exhibition Centre
Bangkok, Thailand
March 27-29, 2018