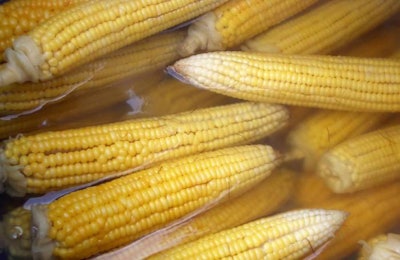 The Kenyan government has announced plans to waive the duty on imported feed ingredients, according to Daily Nation. The move is aimed to boost dairy farming in the country, Acting Livestock, Fisheries and Agriculture Cabinet Secretary Adan Mohamed told delegates attending the Africa Dairy Conference and Exhibition in Nairobi this week.
"I know high animal feeds costs continue to be a major impediment to a vibrant dairy sector," said Mohamed, "and it is our hope that ongoing discussions with Treasury will see the import duty charged on raw materials for animal feeds processing waived next year."
Local market experts expect that population growth of 2.4 percent and movement to cities in the coming years will increase the demand for milk threefold.
There is also the prospect of increased regional trade in dairy products and the Cabinet Secretary warned that producers need to adopt modern technology for feeding, milk handling and transport in order to reduce wastage arising from unhygienic practices. Business Daily Africa last week reported that half of a KES10.5 billion (US$99.5 million) concessional loan from Poland would be directed to improving Kenya's dairy sector through the purchase of milking and cooling machines as well as veterinary equipment.
The same report revealed that last season's corn in the strategic grain reserve is being offered at lower prices to Kenya's feed producers. The reserve needs to be reduced to make space for the new season's crop but the country's flour millers had rejected the product on the grounds of quality.
"We are considering selling the aged crop for animal feeds as we really have to create space to accommodate the new crop," said National Cereals and Products Board managing director, Newton Terer.