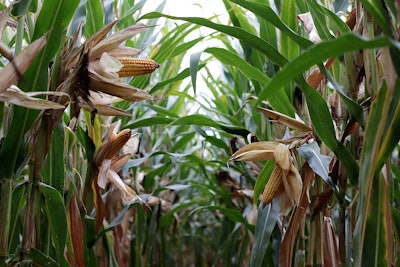 WFranz | PIXABAY.com
July rains came at a critical time for this year's corn development, creating what producers are saying could be the second largest U.S. corn harvest on record.
The rains offset dry conditions early in the season and hot summer temperatures, analysts and farmers told Reuters.
A strong harvest would add to domestic stockpiles that are expected to balloon as demand for U.S. corn exports shrivel due to a massive harvest in Brazil, which is expected to overtake the U.S. as the world's top corn supplier.
Drought-tolerant genes and other improvements in genetically modified corn allowed the crop to weather severe drought across much of the Midwest, farmers said. Genetically modified corn accounts for more than 90% of the U.S. crop.
In a monthly report due on Friday, analysts expect the U.S. government to cut its forecast for domestic corn production to 15.135 billion bushels this year from its July estimate for a record high 15.320 billion.