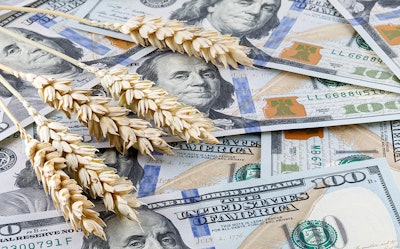 bm photo | BIGSTOCK.com
Russia's withdrawal from the Black Sea Grain Initiative, which had allowed Ukraine to export 32 million tons of grain despite the Russian invasion, has sparked volatility in grain prices, the White House said on July 27.
White House press secretary Karine Jean-Pierre told Reuters Russia's actions will aggravate a global food crisis.
"Russia's actions to take such a significant amount of food products off the world markets will exacerbate hunger in some of the hardest-hit areas of the world, including Africa," she said.
No money for solidarity lanes, says EU
With Russia blockading the Black Sea route, Ukraine will now have to rely almost entirely on expensive routes through the European Union and the cheapest alternative artery, the Danube River, may not be able to expand its volume as much as hoped after bombings, Reuters reported.
Ukraine had hoped the European Commission (EC) could open solidarity lanes through ports of the Baltic states, Germany, the Netherlands, Croatia, Italy and Slovenia. This path could lead to export increases of 1 to 1.5 million tons/month, the Ukrainian grain traders union (UGA) said.
The price difference is approximately 30 to 40 euros/ton. The International Monetary Fund estimated a 10% to 15% increase in global grain prices as a result.
In May 2022, the EU suspended tariffs and set up the solidarity lanes and the EC, with other lenders, allocated 1 billion euro (US$1.1 billion) that are still being disbursed to alleviate logistical bottlenecks and reduce some costs.
As for direct compensation on transport, the EC is not sure how to help it said. One diplomatic source told Reuters that money was very short and substantial funds could only come after the mid-term budget review that could take several more months to hash out, even with the autumn corn harvest coming soon.
Putin promises free grain for Africa
Meanwhile, on Thursday, Russian President Vladimir Putin told African leaders he would gift them tens of thousands of tons of grain despite Western sanctions, according to reports.
Speaking at a Russia-Africa summit in St. Petersburg, Putin said Russia was ready to replace Ukrainian grain exports to Africa on both a commercial and aid basis to fulfil what he said was Moscow's "critical role in global food security."
VOA reported the Biden administration was dismissive of Putin's offer, calling instead for a full Russian return to the Black Sea grain deal.
John Kirby, director of strategic communications for the National Security Council, told VOA that Putin's actions look to be a "desperate attempt to try to paper over the impact that his decision to not extend the deal is going to have on African nations."