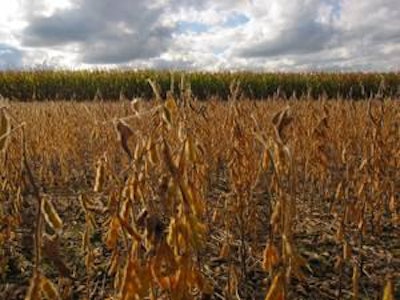 Corn and soybean crops in Argentina and Brazil, the largest exporters of the crops behind the U.S., may rise in response to increased demand from China, according to analysts.
Argentina is expected to produce 26 million tons of corn in the 2011-2012 marketing year, up 18%, and 53 million tons of soybeans, up 7%, according to the U.S. Department of Agriculture. Corn exports will total 18 million tons, up from 14.5 million in 2010, while soybeans shipments will rise 33%.
Brazil will produce 55 million tons of corn and 72.5 million tons of soybeans, both on level with 2010-2011 numbers. Soybeans shipments will gain 10%, while corn is expected to drop slightly, from 8.5 million tons to 8 million tons.