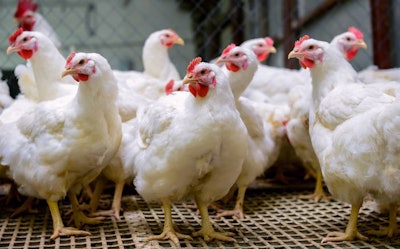 Will the realities of COVID-19 and the war in Ukraine affect forward-thinking movements in animal nutrition?
The COVID pandemic caused a permanent change in the way we conduct our daily lives and business. It will take some time, perhaps generations, to go back to normal – or perhaps this should be the new normal. But, as the world has stopped talking about the pandemic, a new crisis with the war in Ukraine has caused other problems to surface – and the world is racing to face the new reality, realizing belatedly the inanity of past actions.
The Ukraine crisis has already caused a tremendous upheaval in animal production, not just nutrition. It is given that the vast "wheat basket" of Europe will no longer be accessible to the collective West and we already face a feed/food energy crisis, with many nutritionists working hard to remove wheat from animal feeds. There is another problem lurking beneath the surface, and it is going to sting this winter. All broiler farms consume a great amount of energy to keep birds warm. Other farm animals require less heat, with rabbits perhaps being the ones requiring none. So, many broiler farms located in Northern Europe already facing a double energy problem (feed and fuel). It would not be unreasonable to assume such production will move south in the very near future.
Like COVID, the war in Ukraine is perhaps going to have long-lasting effects. The question that is often asked within my network is whether the new world reality will affect forward-thinking movements in animal nutrition. Such include sustainability, deforestation, soil and water preservation, animal welfare, antibiotic and zinc oxide bans, mandatory fiber levels, gut health, and so many other issues that we were working on during the past two or three decades.
Here's an example: Some broiler farmers already ask how to raise a second and third flock on the already soiled litter of the first flock. So far, we were used to cleaning and disinfecting the facilities between each flock of birds. Some producers not only can no longer afford the expense, but they want to take advantage of the heat generated underneath by fermenting litter. After all, mucking was a job done in stables of the old during the spring months when the weather was getting warmer. However, with current stocking density and modern genetics, such backwards movement can only be (partially) successful by using high levels of preventing antibiotics. Will we allow antibiotics to be used again in such a manner?
The EU, facing a tremendous lack of cereals, has already eased the rules for genetically modified corn and other commodities, so it is not impossible to think they can go even further to safeguard whatever animal production has remained within their borders.