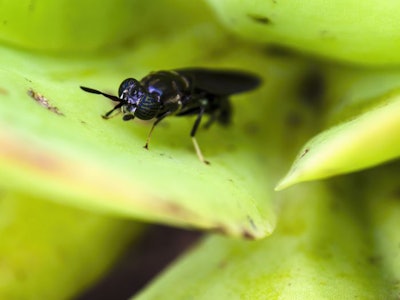 Relatively new feed ingredient faces some challenges
I had the opportunity to discuss the advent of insects as a new feed for animals and even food for humans. Some of my colleagues believe this is a fad. According to my trusted Merriam-Webster dictionary, a fad is defined as "a practice of interest followed for a time with exaggerated zeal." I think we can all agree that the key word here is that of exaggeration.
Indeed, despite any possible beneficial effects, insects are being promoted with a zeal not seen for an ingredient since the advent of phytase. And, although there were clear commercial interests behind that enzyme, the interested parties behind insects remain obscure. Perhaps this is the main reason why some professionals have adopted a wait-and-see approach toward insects as a revolutionary new feed (and food) ingredient.
Another voice mentioned the difficulty of marketing wholesome foods like milk, eggs and meat as coming from animals fed with insect oil and other insect-derived products. This comes at an age where anything "vegetable" is lauded as natural and trustworthy without much thinking. The mainstream media and even TV movies and serials all point to that direction, for reasons that escape my understanding.
Then, it is the fact that insect production for feed is not (yet) economically feasible once all start-up support funds are removed from the equation. Investing in such a practice from the perspective of the feed industry is deemed by some as risky, at best.
I will not dwell on the positive comments because all media platforms abound with them. I just wanted to mention that there is a group of feed professionals that are not convinced about insects, so far.
Learn more: Register to attend the webinar, "Challenges and opportunities for insect meal in animal feed," presented by Feed Strategy, WATTPoultry and WATT Global Media.