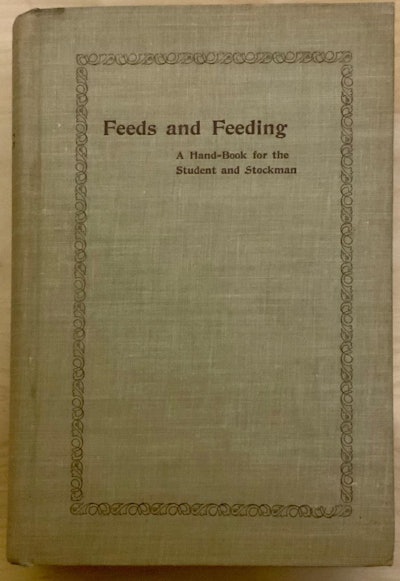 Here's how animal nutrition started in the US, as written by Dr. Henry of the University of Wisconsin.
Just because I was so excited to acquire a rare book, I posted an image of it on Linkedin to share with my animal nutrition network. I never expected to get 100 post views per hour and more than 5,000 views in the first four days. I am unsure where it is right now as this blog is written almost a week in advance of its posting here. So, I thought it would be interesting to share this with the much wider audience of Feed Strategy.
The book is an original, first edition copy of Feeds and Feeding – a most famous title. This seminal title was published in 1898; that's right, in the 19th century. It was written and published by the Dean of Agriculture at the University of Wisconsin, Dr. W.A. Henry. This near-pristine copy (for a 122-year-old book) was acquired by me after a long search in all possible selling platforms, including eBay. This is the second copy I have, but the previous one is a much-used library discard, that although a bit more battered, it still has its own "vintage" value. But this new acquisition has retained even the original color of the cover cloth.
Anyway, this title has seen many revisions and reprints, later with Dr. Frank Morrison, and it was in 1954 that the last edition (22nd) was published. It has influenced many other academics to write similar titles, but for most of us, it remains the original. And, here's an anecdote about this title.
The University of Wisconsin was not the most prominent land-grant university of its time, being preceded by the University of Illinois and Kansas State University among others, in terms of research output. Yet, to the dismay of researchers and professors of those universities, it is to the University of Wisconsin and Dr. Henry that the laurels of writing the first book on animal nutrition in the U.S. rest – and with just due.
So, for those interested to review how nutrition started and was applied in the late 19th century, you can find a copy in digital format on the internet or get a later edition. But, if you can get your hands on the original 1898 copy, I think it is worth having.