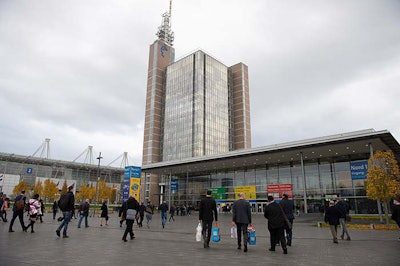 There is a totally different business landscape in the European animal nutrition industry compared to 2016. I will concentrate on three aspects that drew my attention today at EuroTier, which is held every two years in Hanover, Germany, with this year's show November 13-16, 2018.
First, I will say that I have seen so many Asian manufacturers of micro-ingredients that this could have been a show in Shanghai. It was an impressive sight. Row after row, booths with Asian manufacturers selling everything from yeasts to vitamins and minerals to any kind of additives. One could just have visited these booths and then go back home. Everything was there, and in very well-designed, large, well-lit booths with interesting marketing material and staffed with people eager to explain. I believe the day we will see Asian nutrition suppliers (those who mix the micro-ingredients into solution packages) return with their own branded nutrition products is not far away. They will then compete with the local giants, and they will do so from an advantage point as we largely depend on Asian manufacturers for such micro-ingredients. Give it six years, and I will not be surprised to see a totally different EuroTier.
Speaking of a different landscape, I will attest to the fact that there are now numerous smaller (local) companies offering all kinds of products — those that used to be the exclusive realm of international entities in 2014 and had made a super-market type of appearance only in 2016. Today, even the smallest mixer has access to all possible ingredients. Some still focus on straight additives, but most offer combinations. Apparently, there is a massive attempt by new pan-European entities to jump into the nutrition solutions business. Thus, in addition to the above, older local giants in the business now have some serious local competition as well. And, if the giants have a cost/price advantage, the smaller newcomers have their own advantage: they do not need to present double-digit growth results to their stockholders.
People are serious assets not to be taken lightly.
Finally, I have reaffirmed my long-standing position that it is not just products that make or break a business, but also — if not mostly — people. I have seen many people that have moved around, and with them has gone considerable business. This is a lesson some companies never learn, but it is something I experienced very early in my career: people are serious assets not to be taken lightly.
So, to recap, as first day impressions go, I noticed many Asian manufacturers of micro-ingredients entering dynamically the European animal nutrition industry, many smaller/local brands that look for a place in this market and a noticeable movement of people among companies that results in considerable changes of fortune for those companies involved.