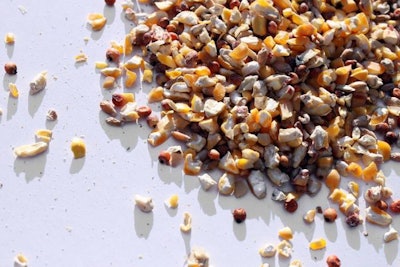 Canadian biotech and animal health company Avivagen has received more than $5 million in funding intended to increase its presence in the U.S. marketplace.
The company, based in Ottawa, Ontario, makes natural health products intended to replace antibiotics added to livestock feeds to promote productivity, particularly weight gain and feed conversion efficiency.
"Avivagen recently said it has closed a private placement sale of secured debentures that will bring in $5.26 million. The company ​– which was founded in 2005 and has racked up more than $27 million in losses while it waits for its products to gain regulatory approval around the world ​– says the capital will help carry it through until it starts to show a profit," reported the Ottawa Business Journal.
Drew Basek, the firm's Toronto-based head of investor relations, explained in the publication that, as a new company, it taken them longer to make a huge impact than they initially thought. However, Avivagen is now ready for "prime time," he said.
US sales
The firm's flagship product, OxC-beta, was recently approved for sale in the United States, "OxC-beta Livestock was self affirmed GRAS (generally regarded as safe) by Avivagen in February 2019 following the FDA draft guidelines for this process," Basek said. "As such, it is not a formal approval process but is nevertheless a mechanism by which products meeting the GRAS criteria can be brought to market in the U.S., depending upon the particular regulatory situations in each individual state."
Last month, Avivagen signed a deal with Ohio-based CSA Animal Nutrition to market the feed supplement to poultry, pig and dairy farmers.
"The agreement will see CSA distribute a minimum of 11.5 tons of OxC-beta in the first year of the deal, 35 tons in the second year and 56 tons in the third year. Considering that Avivagen's main customer up to now, Philippines-based UNAHCO, bought a little more than nine tons of the product in 2018, Basek is predicting a major uptick in the company's sales trajectory now that the door to the U.S. market is open," reported the Ottawa Business Journal.
Avivagen's products have previously been approved for sale in New Zealand, the Philippines, Taiwan and Thailand.