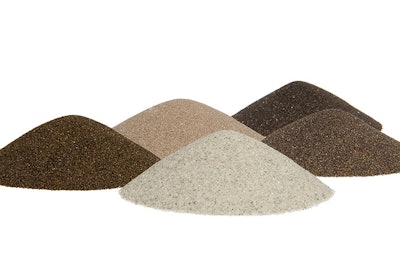 From WATTAgNet:
See what topics were the most popular in the animal feed industry in June.
---
The JBS Board of Directors has approved a proposal to sell JBS Five Rivers Cattle Feeding, a wholly owned subsidiary of the Brazil-based meat and poultry company. According to its website, Five Rivers has a combined feeding capacity of more than 980,000 head of cattle with locations in Colorado, Kansas, Oklahoma, Texas, Arizona, and Idaho.
Even though I participated in the European Symposium on Poultry Nutrition (ESPN 2017) with an emphasis on educating myself, I noticed that many speakers focused – with much perception – on the future.
The animal feed industry has been talking about the nutritional and environmental benefits of using insect meal; however, legislation and availability have limited its practical use. Developments in both areas mean in fish diets it has become a viable option and, for monogastrics, it has real commercial potential.
The International Cooperation for Convergence of Technical Requirements for the Assessment of Feed Ingredients was launched by animal feed and feed ingredient associations from Canada, the European Union and the United States.
When I decided to attend the European Symposium on Poultry Nutrition (ESPN) in early May 2017, I did so thinking it would be an opportunity to update myself on the latest happenings of the industry. In fact, I did so excluding other opportunities for education (and networking), expecting a high return on investment.
Learn the difference between prebiotics and probiotics and how each feed additive works in a chicken's gastrointestinal tract to improve health, performance.
Learn how the use of NIR measurements and precision nutrition programs will further strengthen poultry industry profitability and production.
Robots have become a familiar part of the feed industry and are providing a solution to the shortage of labor and demand for high production.
Deluxe Feeds Inc., a division of Kent Nutrition Group (KNG) in Muscatine, Iowa, will expand its Sheldon, Iowa, location, allowing the plant to better serve customers and offer a wider variety of products and services. The expansion will provide Deluxe Feeds with new innovations and products that will bring value to the Deluxe Feeds and KNG customers in this market.
Though it is clear for poultry nutritionists that methionine supplementation is indispensable, there is still a need to clarify its importance in swine – particularly during the growing-finishing period.