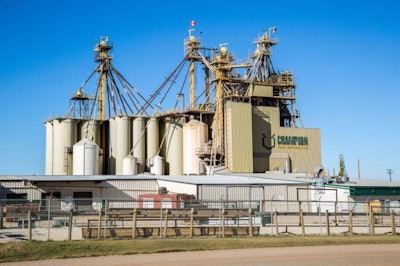 From WATTAgNet:
The past week brought us news about InVivo NSA, Hi-Pro Feeds, mycotoxins, feed additives, organic trace minerals, and nutrients in animal feeds.
---
The U.S. corn harvest made strong progress in the past week, according to Neogen's Monday Mycotoxin Report from November 2. As harvest progressed, additional states reported mycotoxins.
Over-fortification in animal feed formulation is common, and it always causes feed cost to rise. Why do we need to continue with this practice, and how can we possibly control it?
Hi-Pro Feeds has acquired Champion Feed Services Ltd., a group of companies including three feed mills, stores and an oat processing facility located in northern Alberta.
Pork producers have grown accustomed to facing production challenges. Large market fluctuations and low performance have large effects on profitability, but producers do not often have control over these challenges.
More efficient and environmentally friendly ways of feeding pigs, poultry and rabbits are the focus of a new European research project that will not only make livestock production more sustainable, but will help to reduce Europe's import of feedstuffs.
Past the initial laying period, hens are considered mature birds, at least in terms of digestive development. As such, and given the fact they are omnivore birds, they can consume almost all possible ingredients. In addition, all laying hens are limit fed to ensure they don't get overweight.
Odor emissions from poultry houses have become a limiting factor in building or expanding facilities in some parts of the world, and existing facilities run the risk of incurring high costs related to environmental degradation.
The susceptibility of poultry to the negative effects of mycotoxin ingestion have been known for more than 50 years, ever since the Turkey X Syndrome outbreak in 1960 was traced to the presence of the Aspergillus spp. mycotoxin aflatoxin (AFB1) in turkey feed.
Invivo NSA has acquired Indonesia layer feed producer Welgro. The company aims to grow its presence in the burgeoning Indonesian layer market.