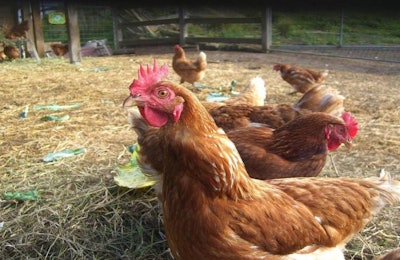 From WATTAgNet:
The past week brought us news about feeding animal by-products, IFIF's new chairman, the U.S. corn harvest, the role of threonine in pig gut health, organic trace minerals, soybean meal, Cargill's acquisition of EWOS, 10 things you'll see at 2016 IPPE, and a blog about phytase-3 and -6.
---
Cargill is ushering in a new era in meeting the world's demand for protein with the completion of its acquisition of EWOS, a global leader in salmon nutrition, for EUR1.35 billion (US$1.52 billion). In August, Cargill entered into an agreement with Altor Fund III and Bain Capital Europe III to acquire EWOS.
Industry leaders from all over the world will once again meet at the Georgia World Congress Center in Atlanta for the 2016 International Production & Processing Expo (IPPE) January 26-28, where the latest technology, equipment and services used in in animal agriculture will be on display.
Soybean meal (SBM) is a common protein source that supplies the majority of protein in most animal diets. The attractive amino acid profile, economical cost and availability contribute its use as a protein source.
Editor's note: This is the third installment in a four-part series by Novus International. Read the first and second installments of the Back to Basics series. As rising production costs pressure profit margins in the poultry industry, nutritionists must continually search for ways to accomplish more with less.
In pig diets, threonine is an amino acid essential for growth, but also for the proper functioning of the immune system. This latter function requires further understanding.
Weather conditions have allowed corn development and the corn harvest to advance across the U.S. in the past week, with the exception of South Carolina and the Mid-Atlantic region, which were affected by rains from Hurricane Joaquin, according to this week's Monday Mycotoxin Report from Neogen.
The International Feed Industry Federation (IFIF) has elected Joel G. Newman, president and CEO of the American Feed Industry Association (AFIA), as IFIF's new chairman for 2016-17 at IFIF's 28th annual general assembly held on October 13.
Is it a 3-phytase or a 6-phytase? What does this mean, and does it really matter in feed formulation?
It all depends who you ask, as they all have a say in this case: the animal, the producer, the renderer, the consumer. Let's examine each case more closely.