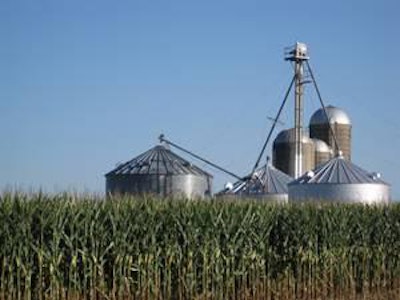 Senate Majority Leader Harry Reid, D-Nev., is promising to enact a new farm bill in 2013.
Speaking on the Senate floor on January 22, Reid cited several bills that never were completed because of the deep partisan divisions between the Democratic-run Senate and Republican-controlled House. Reid said he was "cautiously optimistic" that the new Congress will be characterized by cooperation and compromise.
One year ago, the Senate overwhelmingly passed the farm bill, which contained further disaster relief and reforms to agriculture programs, while boosting exports. However, House leaders never brought the measure up for a vote.
Senate Agriculture Committee Chairwoman Debbie Stabenow, D-Mich., speaking recently to producers in her home state, said she also hoped partisan squabbling would not get in the way of passing a new farm bill.
"The leadership of the agriculture committees came together last year in a bipartisan fashion to make sure agriculture did its part to reduce the deficit and protect American jobs. Building off last year's progress, now it is time to pass a full five-year farm bill that works for American farmers, growers and small businesses while cutting the deficit and strengthening disaster relief," said Stabenow.
Reid's commitment to passing farm legislation was welcome news to industry organizations.
"We are encouraged to hear that Sen. Reid is making the farm bill one of several privileged, top priority legislative actions this year. This represents real hope for farmers and ranchers that the Senate, like last session, will aggressively move forward on a long-term farm bill to give farmers the risk management certainty we need," said American Farm Bureau Federation President Bob Stallman. "It will ultimately take real bipartisan cooperation to get the farm bill to the finish line, and we are confident the House Agriculture Committee will craft a compatible bill."
Meanwhile, the House Agriculture Committee met January 23 to formally organize and to adopt the committee's rules, which maintain the enhanced transparency and accountability standards that were used in the last Congress under House Republican leadership. This includes posting the text of bills online for the public no fewer than 24 hours prior to a business meeting; and providing both live and archived webcasts of all hearings and business meetings.
The Committee also announced membership for the five Subcommittees. Agriculture Committee Chairman Frank D. Lucas, R-Okla, and Ranking Minority Member Collin C. Peterson, D-Minn. serve as ex officio members of all subcommittees.