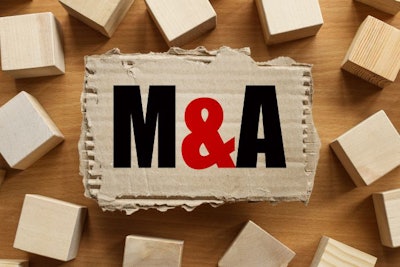 Purchase of California-based agribusiness and cattle feed producer includes five locations across three U.S. states
Colorado-based Viserion Milling, a newly formed subsidiary of Viserion International, has entered into an agreement to acquire Western Milling, a diversified California-based agribusiness, from Kruse Western, Inc.
"Western Milling has been a well-respected cornerstone of California's agriculture industry for nearly a century," said Aaron Wiegand, Chief Executive Officer, Viserion International. "We are thrilled to acquire this outstanding, multifaceted company whose feed mill and fertilizer operations will complement Viserion International's existing grain-handling and commodity trading offerings."
Established in 1935, Western Milling is one of the oldest and largest industrial providers of mixed grain cattle feed products to the dairy industry in California — which accounts for approximately 20% of all U.S. dairy output — and operates large-scale fertilizer transportation and grain merchandising businesses with a fleet of natural gas-powered trucks.
Beyond mixed cattle feed, Western Milling provides a full suite of customizable animal nutrition products including complete feeds, blended vitamin-rich feeds, pelleted feeds for both poultry and branded pet foods, rolled grains, supplements, and other grain commodities including millrun, molasses, rice bran, and whey.
The primary facilities being acquired by Viserion are located in Visalia (headquarters), Hanford and Famoso, California; Hereford, Texas; and Buckeye, Arizona.
Kevin Kruse, outgoing Chief Executive Officer of Western Milling and grandson of Western Milling's founder Otto Kruse, will serve as Executive Chairman of Western Milling. Chad Pinter, currently Chief Financial Officer of Western Milling, will succeed Kevin as Chief Executive Officer.
Viserion International and its subsidiaries are backed by Pinnacle Asset Management, L.P., a New York-based alternative asset management firm focused on global commodities markets.
Over the past six years, Pinnacle-managed entities have made several strategic investments to bolster the firm's physical commodities trading and merchanting businesses.