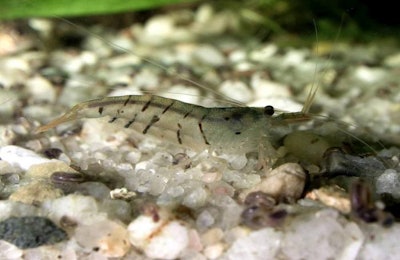 Nutreco has invested in Eruvaka, an India-based Internet of Things (IoT) company that develops connected devices and mobile-based decision tools to help aquaculture farmers reduce risk and increase productivity. Nutreco has taken a 25 percent share in Eruvaka and has entered into a commercial partnership to help scale Eruvaka globally.
Eruvaka was founded in 2012 by Indian entrepreneur Sreeram Raavi. The company's products allow farmers to actively monitor pond parameters and remotely control automated equipment. This significantly reduces farming risk and increases feed efficiency, shrimp growth and farm profitability.
Other significant shareholders in Eruvaka include Omnivore, an impact venture fund that invests in Indian startups developing breakthrough technologies for food, agriculture and the rural economy.
Feeding the Future
The investment is in line with Nutreco's mission of "Feeding the Future," the company's ambition to contribute to producing enough nutritious and high-quality food for a growing population in a sustainable way.
Nutreco CEO Knut Nesse said: "I'm delighted that this investment enables us to bring our customers the very latest in smart technology. Eruvaka's products perfectly complement our shrimp feed business and will help us further build scale across Latin America and Asia."
Nutreco will be represented on the board of Eruvaka by its Chief Innovation Officer Viggo Halseth.
Eruvaka Managing Director Sreeram Raavi said: "I'm impressed by Nutreco's depth of knowledge of shrimp farming and I look forward to working with the company on the joint development of further projects."
Skretting innovations
Nutreco's aquaculture division Skretting will work directly with Eruvaka to implement the latest in precision farming technology, first in Latin America. The technology will be incorporated into AquaSim, Skretting's suite of customized performance tools, to allow local shrimp farmers to remotely ensure accurate dosages of the right feed when their stock requires it, avoiding over- or under-feeding.
General Manager of Skretting in Ecuador, Carlos Miranda Illingworth, said: "In Ecuador we have been able to lower the feed conversion ratio and shorten the production cycle of shrimp thanks to satiation feeding, thereby doubling production without huge intensification. The Eruvaka solution will ensure we can work in this way with many more farms in future."
Skretting is building a new production facility in Ecuador as proof of its commitment for the country to ramp up its sustainable shrimp production. The facility, which will have an annual capacity of 470,000 tons, will be completed by 2019, with the first phase opening this year.