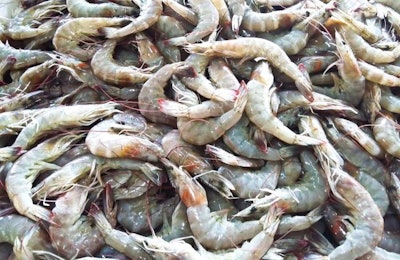 Thailand-based Charoen Pokphand Foods PCL (CPF), has acquired 40 percent of shares worth $17.5 million in Camanor Produtos Marinhos Ltda., a shrimp processor in Brazil.
The investment on behalf of the diversified food company, which is also Thailand's largest broiler company and the sixth largest broiler company in the world, according to the WATTAgNet Top Poultry Companies Database, is expected to further expand the business into the high-growth market.
Adirek Sripratak, chairman of the executive committee at CPF, said the company agreed to purchase 4,666,667 newly issued ordinary shares representing 40 percent of total capital stock of Camanor worth US$17.5 million. The deal is expected to be completed within one month after the investment agreement was signed.
Camanor engages in shrimp farming and primary processing businesses in Brazil. Its main products include fresh and frozen processed shrimp distributing through domestic wholesalers and export such as France. It has also developed and owned shrimp farming technology called AquaScience, which is an operating system for raising shrimp in a high-density environment without using chemical or antibiotics, resulting in a high productivity per farm area.
"It is the synergy investment which will strengthen CPF's competitiveness in shrimp business in terms of feed production, genetics improvement and shrimp processing capacity through the company's vision "Kitchen of the World" by applying Camanor's experience in shrimp farming technology and CPF's expertise in shrimp genetics,"Adirek said.
Brazil is a major source of agricultural materials required for production of shrimp feed and is also a high-potential market with a sizable population and economy. It will also provide geography diversification on CPF shrimp production operations.