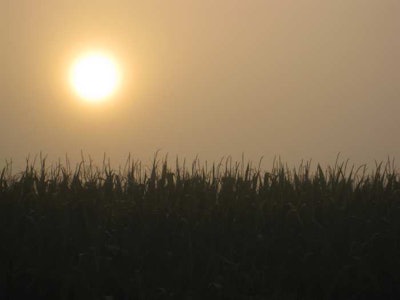 There have been two new reports this week of mycotoxins in corn, according to Neogen's Monday Mycotoxin Report from September 25.
The new reports come from Kansas (aflatoxin) and North Carolina (fumonisin). These are added to previously reported mycotoxins in corn in Missouri (fumonisin), Oklahoma (aflatoxin) and Texas (aflatoxin, deoxynivalenol, T-2 toxin and fumonisin).
Drier, warmer weather was more prevalent in the past week. Corn development should be monitored closely in these conditions, Neogen said.
"Additional late-season rains may promote more fumonisin development after the dry summer. Corn that is behind normal maturity could be more vulnerable to early frost or more excessive rains," the company said.
Neogen also warned about mycotoxin risk in areas that have been hit by recent hurricanes and tropical storms.
"Grain stored in flooded areas from past tropical events carries significant health risks due to mold and damage and must be segregated," Neogen said. The U.S. Food and Drug Administration (FDA) recently posted questions and answers about crops harvested from flooded fields intended for animal food.
Corn development lags
Eighty-six percent of corn is in the dented stage, four points behind the five-year average. Thirty-four percent of corn is in the mature stage, 13 points behind the five-year average. Only seven percent of corn has been harvested, which is four points behind the five-year average.
Colorado, South Dakota and Wisconsin are the states most behind their five-year averages for corn development.
Eleven of the country's top 18 corn-producing states report corn in double-digit poor to very poor condition:
South Dakota
Indiana
Michigan
Kansas
North Dakota
Nebraska
Iowa
Illinois
Colorado
Wisconsin
Missouri