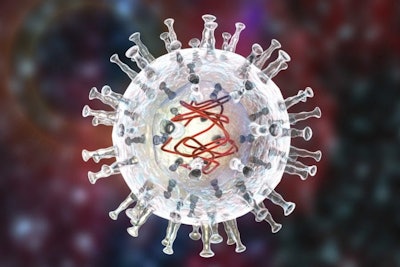 Tyrannosaurus | Bigstock.com
Sweden has reported its first case of African swine fever (ASF), Sweden's Veterinary Institute (SVA) said on September 6.
A dead wild boar tested positive for the disease and more tests are being conducted after seven dead boars have been found in the Fagersta area, approximately 125 miles northwest of Stockholm, since August 25.
The SVA said in a statement that authorities are working to localize, contain and control the infection.
"At present, we do not know how the infection was introduced, but it is a long-distance jump from the nearest infected area in Europe and we therefore assume that it has been introduced through human activity and not wild boar. There is currently an extensive spread of infection in Europe. There are countries that have succeeded in eradicating the disease and that is our national goal," said Karl Ståhl, state epizootiologist and professor at SVA.
Across Europe, total outbreaks in domestic pigs have passed 2,000 so far this year, while that for wild boar stands at more than 5,900.
"The contingency plan we have had for a long time is now being implemented. We are also taking note of experiences from other countries that have been in a similar situation," said Lena Hellqvist Björnerot of the Swedish Board of Agriculture.
One of the first measures to contain the disease, SVA said, will be for authorities to work with hunters' organizations to find out how large an area is affected. This is done by searching for dead wild boar in combination with knowledge of the wild boars' home range. Within the affected area, all access will initially be prohibited.
Pig owners are encouraged to review their biosecurity and contact a veterinarian if there are signs of disease or increased mortality.
Since the SVA's announcement of the detection of the virus, Taiwan said it has imposed fines for anyone who attempts to bring pork or pork products from Sweden to Taiwan. Taiwan's Central Emergency Operation Center (CEOC) said it would fine anyone attempting to do so a minimum of TWD200,000 (US$6,240) while repeat offenders would be fined TWD1 million.
All carry-on and checked in luggage of inbound passengers coming from Sweden will be checked, the CEOC said. Visitors who are caught at Taiwan's ports of entry trying to bring in pork from Sweden and who are unable to pay the fine will be denied entry and deported.