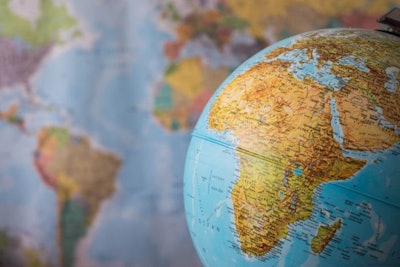 wael_alreweie | Bigstock.com
After confirmation of a previous African swine fever (ASF) outbreak at a farm on Bulan Island (Pulau Bulang) in Indonesia, a local official for the Riau Islands province has said that the pork supply is being restricted to meet local needs. This according to a report in The Jakarta Post in mid-May.
In mid-April, presence of the ASF virus was detected in imported pigs at a Singapore slaughterhouse. Imports by the island nation state were immediately suspended.
Subsequently, the infected animals were traced back to a premises in Batam in Indonesia. With approximately 285,000 commercial pigs, the farm was operated by the country's largest conglomerate.
Indonesia's first ASF outbreak was in 2019 in North Sumatra, according to the United Nations' Food and Agriculture Organization (FAO; as of May 25).
Since then, cases have been officially recorded in 18 of the country's 34 provinces.
So far this year, more than 43,000 pigs have been directly impacted by the disease in four provinces — East Nusa Tenggara, South Sulawesi, Central Sulawesi, and most recently in the Riau Islands.
Based on the FAO update, disease "hotspots" appear to be the East Luwu regency in Central Sulawesi, as well as North Toraja and North Luwu in South Sulawesi.
First ASF cases recorded in Philippines city
In Bacolod City, two cases of ASF were confirmed last week. These were the first in the province of Negros Occidental, which is part of the Western Visayas region.
According to the Philippine News Agency (PNA), recent mortality of 6,770 pigs has been linked to other causes — mainly classical swine fever (CSF; also known as hog cholera). Directly impacted have been 1,360 backyard hog owners in 117 communities.
Although caused by unrelated viruses, CSF and ASF only affect members of the pig family, causing high levels of morbidity and mortality. Neither causes disease in humans or animals other than pigs.
Neighboring Negros Occidental is the province of Negros Oriental, which belongs to the Central Visayas region. As soon as the ASF mortalities were confirmed in Bacolod City, PNA reported that authorities in neighboring Negros Oriental increased border security to prevent the entry of infected pigs and pig meat products.
According to the same source, a senior veterinarian called for an immediate ban on swill feeding of pigs. Many hog owners rely of food waste from the city to feed their animals.
Meanwhile, authorities in Zamboanga City are hoping it will soon be officially declared ASF-free, reports PNA. Last ASF cases were in September 2022, and recent testing of sentinel pigs has revealed no signs of the virus. Between January and August 2022, 4,655 pigs died of ASF, and 1,122 more were culled.
Located on the Zamboanga Peninsula, the city is in the far west of the island of Mindanao.
ASF hits 2 large East Russian farms
In the Far Eastern federal district of Russia, ASF has been confirmed as the cause of death of 1,730 pigs at two large farms operated by the same company, Rusagro.
According to official notifications to the World Organisation for Animal Health (WOAH), first to be affected was the Leninskoe 2 unit on May 10. Of the 53,500 pigs at the site, 1,130 died. Ten days later, the virus hit the near-50,000 pigs at Leninskoe 1.
Both of these premises are in the Ussuriyskiy district of Primorsky krai, and they appear to be located within 1 kilometer of each other.
Furthermore, during mid-May, a backyard pig died in Krasnoyarsk krai, which is in Russia's Siberian federal district.
In both regions, these outbreaks came within days of the closure of the previous ASF outbreak series.
Recent ASF cases reported in India, Nepal
To WOAH, Bhutan's veterinary authority has recently reported a further four ASF outbreaks.
Directly impacting a total of 1,491 pigs, the outbreaks were all confirmed in the second half of April.
They bring to eight the number of outbreaks in the South Asian state since ASF returned there at the end of March. So far affecting three southern districts — Sarpang, Dagana and Chukha — the infection appears to be spreading in a westerly direction near to the border with India.
In Nepal, the most recently reported outbreak brings the national total since March 2022 to 40. These have directly impacted more than 24,300 animals.
During the first week of May, the infection was confirmed at a farm in Nepal's easternmost province, Koshi (Province 1). Of the 4,300 pigs at the premises, 80 are reported to have died.
In northeastern India, the Meghalaya state government has declared six villages epicenters for ASF last week. These were identified as Gindo Pig Farm in the district of West Garo Hills, Masighat (South Garo Hills), Syllei U Lar, Madan and Mawlyngkhung (Ri-Bhoi) and Tiehsaw in Nongstoin.
Also last week, IndiaTodayNE reported that the deaths of 117 pigs in four districts of Meghalaya were attributed to ASF over the previous month. These included 50 at a government farm in West Garo Hills, five at a similar premises in East Khasi Hills, 40 at eight villages in Ri-Bhoi, and 22 in the town of Nongstoin (West Khasi Hills).
As the outbreaks in Meghalaya began in April, the same source reports that neighboring Tripura state banned entry of pigs from all other states.
ASF developments elsewhere in Asia
Latest data from FAO about the ASF situation in Vietnam put the number of outbreaks so far this year at 81 (as of April 24). To stop the spread of the infection, 4,073 pigs have been culled, across 26 of the nation's provinces and city regions.
Among the worst-affected provinces has been Ninh Binh in the Red River Delta region in the north of the country. There, cases have been detected in seven districts, and more than 3,600 pigs have been culled.
The number of ASF-infected wild boar in South Korea has reached 3,133, according to Pig People (as of May 27).
Since the country's first cases in 2019, infected wild boar have been found in four provinces. For each of the first four months of this year, the numbers of infected wild boar are below the same months of 2022, the same source reports.
With no new outbreaks in domestic pigs, the total on South Korea farms so far this year remains at eight.
In Eastern Malaysia, previous ASF outbreaks have led to a sharp rise in imports of pork to meet local demand.
For the first three months of this year, 3,233 metric tons (mt) of these products were imported frozen into the state of Sarawak from ASF-free countries. According to The Borneo Post, these included Denmark and Spain, and the volume compares with 2,380 mt during the whole of 2022.
According to a local official, the same source reports that Pasir Puteh has been approved as an ASF-free pig farming area in Sarawak. Seven commercial farms have been operating in the area throughout the recent ASF outbreak wave.
South Africa confirms 14 new ASF outbreaks
Over the past month, the national veterinary authority has officially registered a further 14 ASF outbreaks with WOAH.
Of these outbreaks, 11 were located across four provinces in the northeastern half of South Africa — in Free State, Gauteng, Mpumalanga and North West. While two of these most recently reported infections date back to previous years, the most recent began two weeks ago, in mid-May.
Four outbreaks were on farms of various sizes up to 621, while the rest were among village herds each numbering between five and more than 800 domestic swine.
All of these outbreaks occurred in South Africa's ASF-free zone, according to the WOAH notifications.
This also applies to a separate ASF outbreak series in the south of the country in Eastern Cape. Here during April and May, presence of the ASF virus was confirmed at a farm with 50 pigs, and among 40 animals in a village herd.
In Western Cape, 30 pigs out of a herd of 233 village animals died in early April, according to another recent WOAH notification.
Together with two outbreaks in Gauteng at the end of last year, the four current ASF outbreak series in South Africa have directly impacted just over 91,000 domestic pigs at 235 locations.
Just last week, members of the Cabinet of the Western Cape government discussed a number of critical matters, including ASF.
According to the national government website, ASF has flared up in some parts of Western Cape, affecting mainly non-commercial hog farms. Together with partners, the provincial agriculture department reports it is working to contain these outbreaks, as well as to limit the spread of the virus.
View our continuing coverage of the global African swine fever situation.