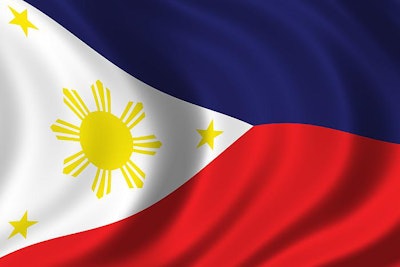 Cebu province governor says measures to manage African swine fever are 'economically disruptive'
The governor of Cebu province in the Philippines is suing officials from the country's Bureau of Animal Industry (BAI) over what she calls their "economically disruptive protocols" to manage outbreaks of African swine fever (ASF) in the region.
Gov. Gwendolyn Garcia said the BAI implemented measures meant to limit the spread of ASF without properly coordinating with local government units and Cebu Provincial Government. These measures include zone mapping policy, culling of 141 healthy pigs in two barangays in Carcar City, as well as "irresponsible" pronouncements of an ASF outbreak in Cebu without conclusive laboratory evidence, Garcia's office said.
"Clearly, without the slightest care and caution, and without even thinking that property and livelihood are at stake, respondents evidently just implemented a policy to get their tasks done and over with quickly albeit poorly," Garcia said.
She added that the actions disrupted the livelihoods of hog farmers whose pigs were culled and caused pork prices to plummet while prices for non-pork products skyrocket.
"BAI also insists that there is an ASF outbreak in the Province of Cebu and the culling policy is the most effective way to contain the virus," the governor said in her complaint. "This side-sweeping statement of the BAI has immediate impact on the livelihood of the Cebuanos."
Garcia has previously said the policy of culling animals affected by ASF is ineffective and "an ominous pretext so that the same agency can issue permits for more pork importation, which further puts the local hog industry at a grave disadvantage since imported pork is cheaper."
Garcia's seven-page complaint-affidavit states that the accused government officials "acted with manifest partiality, evident bad faith, or gross inexcusable negligence" in the performance of their functions that "caused undue injury" to the Cebuanos and the provincial government, and that they should be held administratively liable.
The officials named in the complaint are Dr. Paul Limson, BAI director; Dr. Samuel Joseph Castro, deputy program coordinator; Dr. Joshua Cruz, BAI ASF coordinator; Dr. Miriam Lopez Vito, regional veterinary quarantine station; and Dr. Daniel Ventura Jr., Department of Agriculture-7 ASF coordinator.
ASF situation in Cebu province
The Philippine News Agency (PNA) reported this month that ASF appeared to be spreading in Cebu province. A "state of calamity" was declared by the authorities in Carcar City after a series of confirmed outbreaks. Cases have also occurred in four other towns — Liloan, Tuburan, Sibonga and Bogo City, PNA reported.