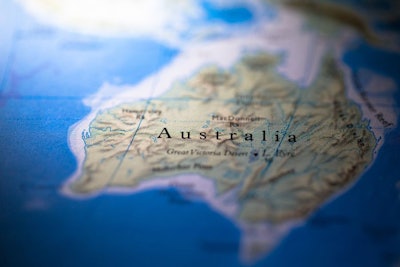 The Australian government has given financial support to East Timor and Papua New Guinea to control African swine fever in their respective territories.
Australia's government has recently offered financial help to two neighboring island states to support the fight against African swine fever (ASF) and other exotic animal diseases.
According to the Minister of Agriculture and Northern Australia, Papua New Guinea (PNG) received AUD205,000 (US$140,000), and Timor-Leste (East Timor) an additional AUD180,000. This support is funded by the government's AUD58.6 million ASF biosecurity response package.
Aims of this support are to help combat the effects of the highly contagious ASF virus, and mitigate future outbreaks, said the minister, David Proudfoot.
"Timor-Leste will use funds to increase linkages between animal health extension officers and farmers and encourage the adoption of ASF-safe pig farming practices," he said. "PNG funds will maintain essential road checkpoints, deploy field teams to respond to ASF disease reports and reinforce biosecurity messaging amongst smallholder farmers."
In East Timor, first cases of ASF were detected in September 2019. According to Proudfoot, more than 100,000 of the island nation's 420,000 pigs have died since then as a result of the diseases and devastating floods. More than 70% of its households keep pigs.
For Papua New Guinea, pigs are vitally important to the culture and economy. An estimated 1.8 million of the animals are reared by 600,000 households in the Highlands region, he said.
ASF has not been detected in Australia, but the country is clearly aware of the threat to its own pig industry from the continued spread of ASF across Asia.
ASF confirmed in Western Malaysia
Further details are emerging about the ASF situation in Malaysia.
The nation's first cases were reported in Eastern Malaysia in February 2021. Initially, cases were detected in wild boar in the state of Sabah. Later, the infection spread to domestic pigs there.
In early November last year came confirmation of the first ASF cases in Western Malaysia (Peninsular Malaysia). According to the official report to the World Organisation for Animal Health (OIE), the virus was detected in a number of decomposing wild boar carcasses in the Batang Padang district of Perak state.
This week, the Malaysian veterinary authority provided an update on the situation to the OIE.
Between November 23 and December 30, more than 10,000 domestic pigs have been impacted in 11 outbreaks in the state of Malacca (Melaka). The disease appears to be taking hold in the Alor Gajah district. Many of the cases were detected as a result of surveillance at the slaughterhouse. Others were identified when tested on semi-intensive farms.
Over the same time period, 14 more wild pigs have tested positive for the ASF virus in Peninsular Malaysia. As well as two more infected animals in the state of Perak, there have been the first cases in neighboring Pahang state.
Latest OIE notification from the Malaysian authorities registers no new cases of ASF in Sabah state, which is on the island of Borneo. There, 72 wild pigs were found to be infected with the virus, as well as outbreaks involving 1,419 domestic animals. Most recent farm cases were detected on October 22, according to information supplied to the OIE.
Philippines focuses on food security
The Philippines Department of Agriculture is to focus on improving food security and the quality of agricultural production in the coming year, reports Philippine News Agency (PNA). It comes after a year marked by ASF as well as extreme weather events and the continuing effects of the coronavirus (COVID-19) pandemic.
Agriculture Secretary William Dar reported that he has received requests for PHP158 billion (US$3.1 billion) to indemnify backyard pig farmers against ASF. So far, more than 48,000 owners of around 380,000 culled pigs have already received almost PHP1.7 billion. Owners of a further 92,000 culled hogs are set to receive their share soon.
Looking ahead, the government has allocated PHP42.8 billion from various sources for loans to support pig production. This will go to support backyard and commercial producers to restore pig production in areas free of ASF.
Already, around 3,000 farmers in these zones have received a share of more than 8,000 sentinel pigs from the Department of Agriculture, reports PNA.
In the future, a number of community-based production facilities will be set up, announced the Department's National Livestock Program Director, Ruth Miclat. Each will comprise climate-controlled grower buildings, and breeder-multiplier units in a biosecure area. With an investment of PHP175 million, these will operate as a partnership with farming organizations, local government, universities and colleges.
The department will continue to urge pig owners to have their animals insured through the Philippine Crop Insurance Corporation. For those insured under the scheme, payments for culled animals are higher than those that are uninsured.
Finally, the department has acquired a number of ASF PCR tests, reports PNA. These have been distributed to provincial vets to support disease detection and monitoring in the field.
View our continuing coverage of the global African swine fever situation.