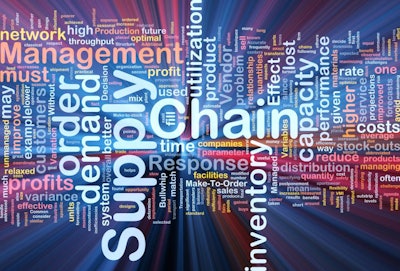 The pandemic has presented challenges all along the food value chain, but industries have found ways to minimize risks
The novel coronavirus (COVID-19) pandemic has caused changes all along the food supply chain, from the feed mill to poultry production and consumption.
Poultry economist Dr. Paul Aho said Wednesday during the webinar, "How COVID-19 is changing poultry production & supply chain," that he expects worldwide meat consumption to drop as incomes fall during the recession driven by the pandemic.
"There tends to be a good correlation between income and meat consumption. Because meat is, after all, is a luxury for most of the world," he said.
In 2019, average per capita chicken consumption was 12.1 kg. This is expected to fall to 11.6 kg in 2021.
"I would be shocked if meat use did not also drop as it has" in past recessions, he said. "I would predict a drop in per capita meat use over the period of this pandemic. And when the pandemic is over, I would expect a sharp rebound both in income and total meat use."
However, Aho said that the COVID-19 pandemic, along with the effects African swine fever (ASF), have allowed chicken to "quietly become the king of meats" in the world, surpassing pork for the first time.
"With African swine fever and COVID-19, pork production has come down considerably … but chicken has surpassed, or will surpass, pork this calendar year to become the king of meats," he said, adding that he expects this to continue in coming years.
Ways to minimize supply chain risks
Supply chain management is crucial to the success of the poultry industry, Aho said.
The pandemic exacerbated challenges in the global supply chain, including transportation, labor, sourcing and trade. But it has also highlighted strategies to minimize those risks, including:
Creating alternative sources of supply instead of depending on just one source, country or region
Optimizing production capacity
Accelerating technological developments
Moving away from just-in-time production
"Just-in-time is great when everything is working perfectly," Aho said. "During a pandemic, just-in-time inventory is dangerous because you can run out of key ingredients."
Implications across the food value chain
According to Martin Toscano, president and chairman of the board of Evonik Industries de México, who also spoke during the webinar, the COVID-19 pandemic has shown the importance of companies in the food supply chain and has highlighted their responsibility to the world.
"COVID-19 is showing implications for industry systems, processes and people," he said. "Significant efforts have been put in place to protect supply chains, manufacturing and deliveries. … The industry is showing high degree of responsibility engaging suppliers and partners, sharing the same strong mindset."
Animal feed mills have faced several challenges but, particularly in the U.S., the industry has shown to be very well prepared to continue supplying producers with feed as an essential business, Toscano said.
"The U.S. industry is very well prepared against the challenges we are facing now," he said. "Mainly, and especially, you do have existing biosecurity measures in place at the feed manufacturing facilities across the country. … The industry took action immediately to secure policies and guidelines at their facilities that would not only protect the health of the workforce as priority No. 1 but also ensure they could continue supplying feed."
The webinar was sponsored by Evonik and is presented by WATT Global Media, WATTAgNet and FeedStrategy.com. View the webinar on demand.