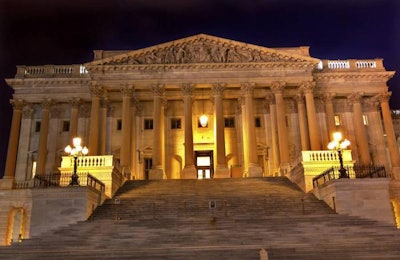 The complex nature of the African swine fever virus (ASF) has left the pork industry dealing with numerous unknowns, and it could be years before researchers are able to answer all their questions, USDA Undersecretary Greg Ibach told U.S. lawmakers earlier this week.
Members of the House Subcommittee on Livestock and Foreign Agriculture met Tuesday to question Ibach, who oversees marketing and regulatory programs at the U.S. Department of Agriculture, about his agency's response to global animal disease outbreaks, including ASF, and its use of money appropriated in the 2018 farm bill for animal disease preparedness. Although the agency's research funding is sufficient, Ibach said, a viable vaccine for ASF is still eight years out, and it could take years to answer key questions about how the virus spreads.
"There is a lot of research being done on all kinds of fronts," he said. "ASF has proven to be a tough disease to find a cure for or a vaccine, and to even understand completely how we can decontaminate or disinfect a premise once it becomes present in that building or facility. On the vaccine side of things, we still believe we may be as long as eight years from finding a vaccine that's effective."
Burk Healey, associate deputy administrator of veterinary services and animal and plant health inspection services for the USDA, further testified that finding either a vaccine or cure for ASF has proven difficult because there are 20 different strains of the virus.
Ibach touted the USDA-led measures to increase biosecurity at U.S. borders, including increased inspections and the introduction of 60 new canine teams trained to detect smuggled goods. The USDA is currently selecting dogs to be trained under the program, and he estimated that the first of the new teams will be deployed next year.
USDA has also worked with international partners to monitor the spread of ASF, and to develop cooperative plans to contain the spread of the disease, Ibach said. The agency has worked with trade partners to establish regionalization agreements — policies that would limit bans on US-produced products to a particular county or state in the event ASF is detected in America. They have also offered veterinary experts to aid China in controlling the disease, Ibach said, but "China has not accepted their assistance."
USDA has, Ibach said, made progress toward establishing a partnership with Vietnam that would allow the agency to field-test diagnostic protocol in that country.
"We are reaching out and trying to learn what's going on in China and Vietnam," he said, "and have had varying levels of success."
However, chairman Jim Costa, D-California, and other members of the subcommittee chastised Ibach for the USDA's slow implementation of disease prevention programs funded by the 2018 Farm Bill, and repeatedly grilled Ibach on whether USDA needed more funding for ASF research and prevention. Several pointed to announcements in recent weeks that firms in China and the European Union have begun work on developing hogs that would be genetically resistant to ASF. They were particularly critical of the USDA's requested budget for the National Animal Health Laboratory Network, which is lower than the amount appropriated last year.
"Do you need any more? Do you have adequate research dollars to put toward ASF?" Rep. Don Bacon, R-Nebraska, asked. "Is there anything more we can give you, tools Congress can help with?"
USDA is "constantly working to identify priorities and shift research dollars," Ibach said. "Obviously there is never enough money to fund all the research, but we find that balance."
"Is there a higher priority than ASF?" Bacon replied.
View our continuing coverage of the African swine fever outbreak.