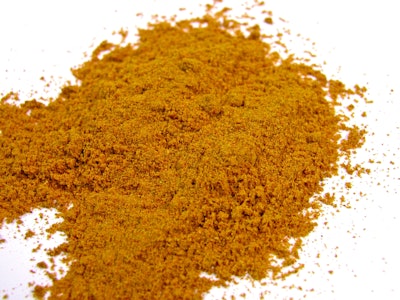 tijmen van dobbenburgh | freeimages.com
Bipartisan legislation that would establish a new pathway at the U.S. Food and Drug Administration (FDA) for novel feed additives that increase livestock efficiency and production has been introduced in the U.S. Senate.
U.S. Senators Roger Marshall, M.D. (R-Kansas), Tammy Baldwin (D-Wisconsin), Jerry Moran (R-Kansas), and Michael Bennet (D-Colorado) introduced the Innovative Feed Enhancement and Economic Development (FEED) Act of 2023 (S.1842) on June 8.
The Innovative FEED Act would modernize the approval process for animal feed with drug claims by establishing a new pathway for manufacturers to receive approval for feed additives that improve efficiency in meat and dairy production while also reducing byproducts. The legislation also establishes strict guardrails to ensure only qualifying products are eligible for this pathway while also ensuring products are safe to use.
According to a press release from Marshall's office, "agricultural stakeholders have called for the development and marketing of safe and effective feed additives that can be used in animal food to improve livestock production. Global competitors have been working to meet this demand. Europe, Asia and South America have updated their policies to have feed products on the market that demonstrate increased efficiency in meat production and byproduct and waste reduction."
These products include ones that address heat stress, reduce nitrogen, phosphorus and ammonia in manure, and reduce the presence of foodborne pathogens in animal feed.
FDA has recognized that some products do not fit within the regulated-as-drugs or regulated-as-foods category and has been reviewing the Center of Veterinary Medicine's (CVM) Policy and Procedures Manual (PPM) 1240.3605, Regulating Animal Foods with Drug Claims.
Animal feed industry stakeholders commented on how the FDA's policy regulating animal feed with drug claims might be updated to reflect evolving scientific knowledge and promote innovation during a virtual public listening session on October 18, 2022.
Industry groups applauded the bill's introduction.
"Our industry is bringing forward innovative animal food solutions to benefit animal health, human food safety and the environment, and now, thanks to the leadership of several Senate leaders, we have the legislative solution needed to provide a modernized regulatory pathway to meet marketplace demands," said American Feed Industry Association (AFIA) President and CEO Constance Cullman. "We fully support the Innovative FEED Act and hope Congress will quickly approve this bill, giving our farmers and ranchers the tools they need and putting our international counterparts on notice that we are fully equipped to compete in the future."
The National Grain and Feed Association (NGFA) also commended the bill.
"We strongly endorse this bill that would promote the availability of animal food products with novel benefits, such as improving the environment and reducing human foodborne illness," said David Fairfield, NGFA senior vice president.