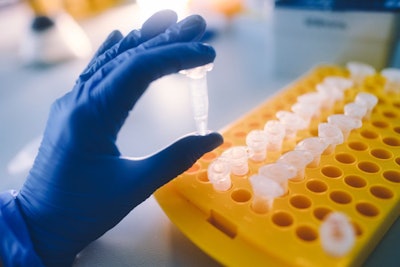 Pirbright, other UK experts join forces to research why this year's bird flu spread rapidly
Researchers in the United Kingdom (U.K.) believe mutations in the avian influenza virus may be responsible for this year's severe outbreak of bird flu.
The virus responsible for this year's unprecedented outbreak in the U.K. shows signs of having unique genetic features not seen in previous strains of avian influenza, according to professor Munir Iqbal, head of The Pirbright Institute's avian influenza virus group. The changes, which appeared sometime in fall 2021, may enable the virus to bypass the natural immunity wild birds and domestic poultry have built to previous strains of the virus. But more research is needed to determine exactly what has allowed this strain of the virus to spread far more rapidly than in the past, Iqbal said.
A team of avian influenza experts from Pirbright and other institutions has received GBP1.5 million (US$1.8 million) from the U.K.'s Biotechnology and Biosciences Research Council and Department of Environment, Food and Rural Affairs to study the new viral strain. They aim to better understand how the virus is spreading, develop models to better predict outbreaks, and to determine whether the new bird flu strain poses a risk to people, although Iqbal says there is no evidence to believe the observed mutations have increased the risk of transmission to new species.
"So far, there is no evidence that this may cause disease in humans," Iqbal said. "But certainly it is a fit virus — it transmits between the birds very well, and it is transmitted from wild birds to poultry, so it is a major concern."
The consortium could expand into a longer-term monitoring effort depending on the findings and available resources, Iqbal said. But the first priority, he said, is to provide "a quick overview of this virus, because it is causing a very severe outbreak in Europe and has moved to the USA and Canada."
While it's not yet clear why, Iqbal said, the new avian influenza strain appears to affect bird species differently, killing greater numbers of some wild birds than others. It has evaded efforts to eradicate the virus by culling infected birds, suggesting that it continues to circulate in the wild bird population.
"Before, there were a few outbreaks, and they were culled, and the virus disappeared," Iqbal said. "But this year, the losses are extreme and they are affecting the trade, therefore there is a need to understand why this phenomena is happening, and why this virus is persisting."
The consortium also plans to investigate whether other factors besides the observed mutations could be responsible for the spread of the virus. Although farmers have not necessarily changed their biosecurity practices in recent months, Iqbal said there is a possibility that changes in bird migration patterns, triggered by environmental conditions, could also be responsible for the outbreaks.