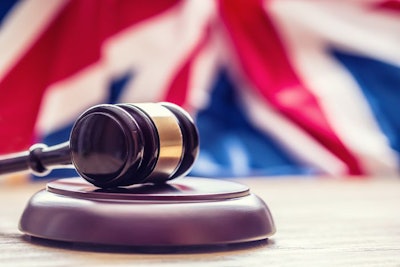 Two other managers receive shorter sentences, company fined GBP2 million
Executives of a U.K.-based animal feed manufacturer Greenfeeds Ltd. have been sentenced to prison time and the company fined GBP2 million (US$2.5 million) after two employees died in a tanker of semi-liquid pig feed in December 2016.
One of the company's managing directors, Gillian Leivers, was sentenced to 13 years in prison after being found guilty of two counts of gross negligence manslaughter and a health and safety offense. Her husband, managing director Ian Leivers, was sentenced to 20 months in prison for breaching the Health and Safety at Work Act. Stewart Brown, a manager, was sentenced to 12 months in prison and suspended for two years for a health and safety breach.
The company is in liquidation, according to reports.
According to previous reports, Nathan Walker, 19, climbed into a tanker of semi-liquid pig feed to clean it after he found it could not be fully emptied. When he "got into difficulty," his co-worker, Gavin Rawson, 35, attempted to rescue him. They were removed from the tank after a saw was used to cut the tank open. Emergency services were unable to resuscitate either man and they both died at the scene. A post-mortem report found they both died as a result of drowning after either being overcome by the toxic feed in the tanker or from a lack of oxygen.
Investigators said they found a series of health and safety failings on the part of the company and that the company had ignored previous concerns.
Investigations from the Leicestershire Police and the Health and Safety Executive found that Greenfeeds had no adequate health and safety measures in place to govern the cleaning of the tankers and that the company did not have a health and safety officer. Reports said Gillian Leivers and Brown instructed Walker and Rawson to clean the tanker.