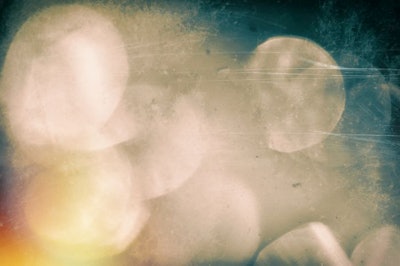 Regular housekeeping necessary to comply with standards and ensure a safe workplace
Dust control and mitigation is an important part of feed mill safety, and regular housekeeping is necessary to manage the risks posed by combustible grain dust — the main source of fuel for explosions in grain handling facilities.
Feed Strategy recently spoke with Jess McCluer, vice president of safety and regulatory affairs at the National Grain and Feed Association (NGFA) about dust safety and best practices for feed mills.
Feed Strategy: Why is dust control/collection so important in the feed mill?
Jess McCluer: Dust explosions often begin with a primary explosion in an enclosed bucket elevator leg, silo, dust collector, or other handling or processing equipment. This primary explosion can then set off a series of damaging and potentially devastating secondary explosions. The primary explosion generates pressure waves and vibrations that shake the surrounding area, dislodging dust that may be present on walls, ledges and equipment. This new airborne dust provides more fuel and can cause a chain reaction of secondary explosions, which continue until the fuel is consumed or the pressures are vented.
Controlling dust can significantly reduce the possibility and severity of explosions and simple and effective housekeeping is the first line of defense. Simple, manual housekeeping tasks that are safe for all employees include replacing bin covers and lids; making sure enclosed conveyors are kept closed and covers are secured; always closing and securing access panels and doors; cleaning up grain and ingredient spills promptly; and regularly wiping off any dust that gathers on equipment that produces heat, especially dust that contacts heat sources, such as moving parts or bearings.
FS: Is dust control an issue that's often overlooked? Or do you think facilities do a good job of addressing it?
McCluer: Proper housekeeping is important to safe operations. Housekeeping effectiveness should be measured by routine inspections by facility personnel of the operating areas of a facility. A written housekeeping plan — one of the requirements under the OSHA (Occupational Safety and Health Administration) grain handling standard — is established to formalize a company's policies on the procedures to be followed to regularly inspect for housekeeping conditions and to take action to correct conditions considered deficient, i.e. accumulations of fugitive dust on ledges, floors, equipment and other exposed surfaces, as soon as possible.
FS: Are there any new or recently updated regulations regarding dust control that feed mills should be aware of?
McCluer: No. There are no federal or state plan state regulations that have been developed recently. The NGFA worked with OSHA to develop the grain handling standard (29 CFR 1910.272), which was promulgated in 1988, principally to address fires and explosions.
Since the standard was implemented, the NGFA has worked with OSHA officials to clarify compliance requirements and convey this information to industry. In addition, OSHA has published compliance information, including a booklet explaining the standard's requirements and enforcement guidance for compliance officers, clarifying regulatory obligations under the standard.
FS: How can feed mills implement best practices for dust safety?
McCluer: Many feed mills empower their employees with a "Stop Work Authority" for any unsafe situation. Companies are expected to conduct periodic safety meetings that elicit employee feedback and employees are strongly encouraged to raise any safety-related concern with their supervisor.
The NGFA provides educational material that is available to both members and non-members within our expansive industry. This includes videos, webinars, workshops and guidance documents. The material is designed to provide updates on emerging and evolving regulatory requirements and more information on certain types of hazards and suggested ways to protect employees through safety best practices. NGFA's Safety and Health Compliance Manual has a housekeeping section that includes recommended best practices for both developing and implementing a plan to comply with the requirements of OSHA's grain handling standard.
Access NGFA's guidance documents and other safety resources at ngfa.org/safety.