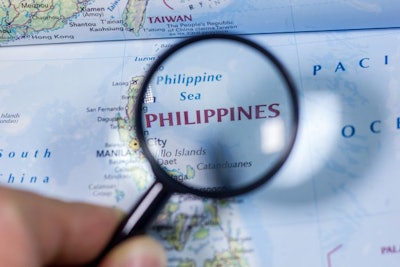 Company says it is allotting PHP30 million in capital expenditures this year
San Miguel Foods is allocating PHP30 million (US$627,835) for capital expenditures this year, mainly for the expansion of feed mills and the construction of new ones in the Philippines, according to a June 3 filing with the Philippine Stock Exchange.
The company said it is expanding feed mills in Echague, Isabela; San Ildefonso, Bulacan; Santa Cruz, Davao; and Mandaue, Cebu.
"We are also in the process of building seven new feed mills," said San Miguel President and CEO Ramon S. Ang in the filing. "These are greenfield projects of which each of these will cost about US$50 million dollars."
Other capital expenditures will be used for construction of poultry processing plants, a processed meats cannery, a butter/margarine/cheese plant and company-owned warehouses, among other projects, San Miguel said.
According to Feed Strategy's Top Companies database, San Miguel Pure Foods Co. Inc. is among the Philippines' largest and most diversified food enterprises. The largest feed producer in the Philippines, San Miguel Pure Foods is a pig, beef and poultry integrator owned by San Miguel Corp. Feed brands include B-Meg, B-Meg Premium, Integra, Expert, Dynamix, Essential, Pureblend, Bonanza and Jumbo. Additionally, the company's vertically integrated livestock operations for chicken, pork and beef span breeding, contract growing, processing and marketing. San Miguel Pure Foods also engages in food service, and manufactures refrigerated, canned and ready-to-cook meat and dairy products, as well as margarine, oils and fats. San Miguel Foods is the world's 38th largest animal feed producer and the largest in the Philippines. In 2020, it produced 3.15 million metric tons of feed at 41 feed mills.