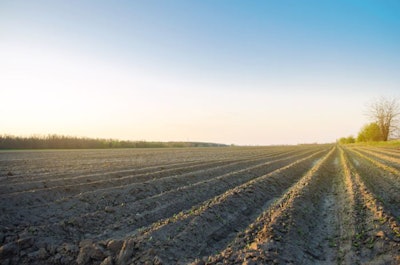 Much of the U.S. corn and soybean crop has not been planted, according to the latest report from the U.S. Department of Agriculture (USDA).
As of June 2, 67% of corn in the primary 18 corn-growing states had been planted. This is up 9 points from the previous week, but 29 points behind the five-year average.
Also as of June 2, only 39% of soybeans in 18 states had been planted. This is up 10 points from May 26, but 40 points behind the five-year average.
Continued wet spring weather across much of the corn and soybean acres in the U.S. has prevented farmers from getting in the fields.
Across the Midwest, a persistent weather pattern brought multiple low-pressure systems resulting in wetter-than-normal conditions. In general, temperatures have been near normal in the region.
"It has been another challenging week weather-wise for farmers across the state," said Iowa Secretary of Agriculture Mike Naig in a press release. "With just 1.3 days suitable for fieldwork, the historic planting delays continue. The corn planting progress is now nearly three weeks behind the five-year average, and soybean planting progress is 18 days behind last year and the five-year average. This coming week is critical for farmers who are making tough planting decisions. If we can get a stretch of warm, dry days, farmers can make significant gains."
Conditions affecting mental health
Difficult weather conditions, along with other stressors, could be taking a toll on farmers' mental health, and the National Corn Growers Association (NCGA) released a list of resources for farmers who may need help.
"After six years of low farm prices, stress is at very high levels on the farm and it's becoming harder to remain resilient with every new rain," NCGA said in a press release. "Farmers and farmworkers recently surveyed said financial issues (91%), farm or business problems (88%) and fear of losing the farm (87%) impact farmers' mental health. Other factors included stress, weather, the economy, isolation and social stigma."